The conversation about video surveillance in aged care needs to consider all perspectives on what it means for both residents and staff, writes Dana Sawyer.

The discussion about closed circuit television monitoring, which is also known as video surveillance, in aged care bedrooms has come to the forefront after a number of cases highlighted at the aged care royal commission.
This includes one of an aged care employee allegedly attempting to strangle a resident in his bedroom in South Australia and an alleged sexual assault of an aged care resident by a fellow resident.
At the same time, the South Australian government has launched a 12-month trial of CCTV cameras in the bedrooms of aged care resident in state-owned aged care homes.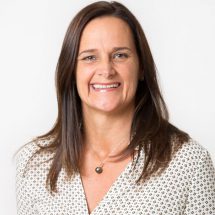 The aged care industry in response to this discussion has predominately focused on the issue of privacy and consent for both residents and staff. While these are valid considerations, I believe more CCTV in aged care can result in more protection for both residents and aged care staff.
A protection for residents and staff
In my view, expanded video surveillance in aged care homes creates more transparency, where everyone knows what is going on and helps to eliminate the he-said-she-said debate.
Deciding what actually happened can be difficult when there are people involved who can't communicate as well as they would like or who are experiencing cognitive decline. CCTV is a way to ensure they are protected.
There are also occasions when it's aged care staff who need to be protected from residents. For example, an aged care worker could report being hit by a resident or a resident might genuinely fall but accuse a nurse of pushing them. Video cameras would record what happened.
For family members knowing there was footage of an incident to show what really happened is peace of mind for them. Or in some cases, as we have seen in South Australia, there have been instances of abuse by residents towards other residents.
Expanding the use of video surveillance is not about invading people's privacy, instead it is about ensuring transparency. It's about supporting the elderly but also the family and the staff entrusted with their care.
Privacy needs are of course a consideration. However, privacy can be maintained in many ways and needs to be reconsidered in today's aged care world.
Aged care staff's right to privacy is one argument I hear against the use of CCTV in aged care bedrooms. This argument falls flat in a number of areas.
Firstly, what is privacy at work? Many communal areas of aged care homes are currently fitted with video cameras so staff are already being filmed in these areas. We are also frequently captured by cameras in our city streets even though we don't consent to that filming.
The more important discussion should be about the privacy of the residents, because it's their bedroom after all.
Rather than discussing the issue of whether video surveillance should exist, let's look at how the footage is going to be used and what can be done with it.
For example:
How long can the footage be stored for?
In what circumstances can it be accessed?
How is it going to be stored?
Who stores it?
There may also be ways of monitoring in areas such as bathrooms that maintain privacy and dignity for the resident, such as capturing audio only or video footage with blurred vision.
A useful part of the solution
While there are many benefits for residents, families and aged care staff of video surveillance in aged care bedrooms, it is reasonable for a resident to say they don't want CCTV in their bedroom.
The final decision should always be with the resident or their family.  I feel an opt-out system is better than an opt-in one.
We still have many residents in aged care who have full capacity and live a full life with all the elements of personal relationships and therefore have every right to say I don't want this.
Instead of governments or aged care providers dictating that surveillance must be used in every aged care bedroom in Australia, let's ensure that it is always provided as an option.
However, it should ultimately be up to the resident, who gives fully-informed consent when they transition into an aged care home whether it is used or not.
CCTV in aged care bedrooms is essentially about peace of mind for everyone involved in the aged care residence, including the resident who may not be able to speak for themselves, and their family. It is also for the health and wellbeing of aged care workers.
Dana Sawyer is chief executive officer of My CarePath, a national consultancy providing advice to consumers about aged care options.
Comment below to have your say on this story
Subscribe to Australian Ageing Agenda magazine and sign up to the AAA newsletter