In a true sign of the times, two new online aged care hire services launched this week, promising seniors greater flexibility and choice.
CarePilot says it is a "new platform" that offers expert advice and user-friendly tools to book and manage services and personal budgets, while Ubercare describes itself as an app "that functions like programs for ordering a taxi or pizza."
They are the latest to enter the growing market of online services that enable consumers to hire care professionals directly, which currently includes Newly, Better Caring, Find a Carer and Careseekers.
However, while CarePilot has some of the functionality of the online care hire sites, the organisation is also an approved aged care provider and is encouraging seniors to switch their package to them for better value.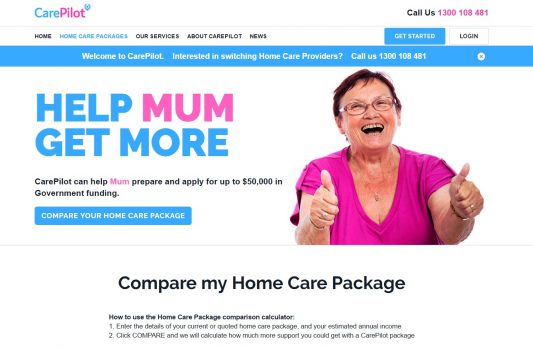 "Via CarePilot, it will be easy to research and book in-home and social supports, such as personal care, gardening, domestic assistance, travel and transport, companionship, and in-home nursing," the organisation said.
The service said it is a "first-of-its-kind" as it has qualified "care managers" available to hire.
CarePilot told AAA that it does not provide a "matching service" and consumers do not get to choose their individual care worker.
While CarePilot employs care managers, its care workers and allied health professionals are all sub-contracted through a panel of "trusted service providers," the organisation said.
Clients of CarePilot choose to either self-manage their package or use the service's care management team – and pay accordingly: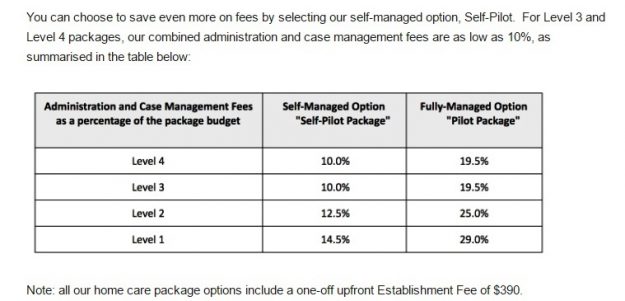 Need for speed
The other new player is Ubercare, an app that has been developed by a start-up company in South Australia "to keep people living at home longer by increasing access to carers at short notice."
Emphasising the speed with which personal carers can be arranged, it said: "Using the app, residents in need of support can hire qualified help and have them arrive in about 10 minutes."
There is also an online option for aged care facilities that are running low on staff, Ubercare said.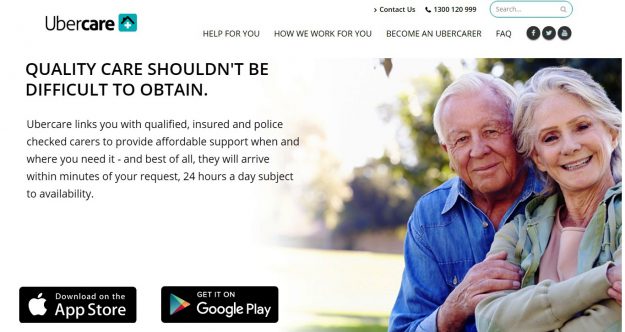 Like most of the other existing care hire sites, the Ubercare app allows users to see a carer's profile, which includes their pay rate and previous ratings.
Ubercare said it has about 500 carers on call in South Australia, each of whom has a Certificate III in Individual Support, current first aid certificate and police clearance.
The organisation said it is set to expand into other cities around Australia in the coming months and is also aiming to expand internationally.
Comment below to have your say on this story
Send us your news and tip-offs to editorial@australianageingagenda.com.au 
Subscribe to Australian Ageing Agenda magazine and sign up to the AAA newsletter