Australia's digital health agency says work to design and deliver a digital transfer summary for aged care is underway.
The Aged Care Transfer Summary will be an addition to My Health Record and enable residential aged care providers to digitally capture residents' health information for transfer to another health facility, such as hospitals.
Aged care providers will be able to send and receive documents through secure messaging.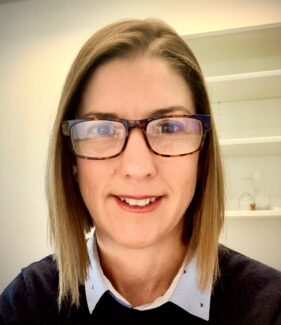 Australian Digital Health Agency branch manager of program and project delivery Laura Toyne said the transfer summary aimed to minimise "pain points" when sharing residents' health information.
"We know that the yellow transfer envelope that often accompanies patients or residents as they move between settings doesn't always get to the right place at the right time. And we have heard as well from particularly in the hospital sector, they're often ringing back residential aged care facilities.
"So that missing bit of information they need, which causes administrative issues in the hospital, [can] compromise patient care at the point of that transfer," Ms Toyne told Australian Ageing Agenda.
ADHA program director of aged care Carolyn Brown said an Aged Care Transfer Summary in My Health Record would reduce instances of missing information.
"It's clear that having a standardised way of approaching that will improve the situation," Ms Brown told AAA.
Ms Brown said work on the development of the transfer summary is in the early stages.
New initiatives in response to royal commission
The digital health agency has launched an industry offer estimated at $100,000 to $150,000 for aged care software vendors to enhance My Health Record functionality in separate and combined clinical information systems and medication management applications.
Phase one includes enhancing software to include the ability to view the My Health Record for a specific care subject and the capability to create, upload and download advance care plans and directives and medication prescription and dispense records to the health record.
The second phase enhancements include the ability to create, upload and download aged care transfer summary documents and pharmacist shared medicines lists with My Health Record and send and receive via secure messaging.
In phase three the software must be installed and activated, operating as a clinical information system, electronic medication management system or both in at least five distinct aged care homes.
The industry offer is part of the agency's response to the recommendations of the Royal Commission into Aged Care Quality and Safety, Ms Toyne said.
"As a result of those recommendations from the royal commission, the agency itself established a separate and standalone program of work in aged care, primarily… to drive the adoption and use of digital health technology in residential aged care facilities and multi-purpose services and also to improve access and interoperability to the My Health Record system within those facilities as well," she said.
There are also plans to build capability and use of My Health Record and improve consumer awareness and provider adoption.
"We're working with a range of consumer peak bodies to develop a consumer awareness campaign was primarily for residents and for their families to promote the benefits of My Health Record," Ms Brown said.
Consolidating information
ADHA senior project manager of aged care Aleth Sakai said the agency hoped the industry offer would drive a data driven-approach and consolidated view of information.
"One of the main cases for the change is the lack of interoperability across the vast and mostly disconnected technology landscape in the system that inhibits the exchange of information," Ms Sakai told AAA.
Ms Toyne said current evidence showed low digital enablement in the residential aged care sector.
"We do feel like we need to some extent incentivise the industry at this moment to come along on that ride with us to connect to My Health Record to improve the documentation and access to that information about a resident by their clinicians, carers and the facility staff," Ms Toyne said.
"We'd like to work with the residential aged care sector and the electronic management systems [and] clinical information systems that exist to have a more connected way that these systems can actually talk to each other," she said.
The tender closes on 23 November.
Comment on the story below. Follow Australian Ageing Agenda on Facebook, Twitter and LinkedIn, sign up to our twice-weekly newsletter and subscribe to AAA magazine for the complete aged care picture.