While technology offers Australia's retirement village operators a number of opportunities, it could also mean their death, an aged care industry conference will hear this week.
Telstra Health's national operations manager aged and community care Luke Greive is presenting on the future of technology uptake in retirement villages at LASA Queensland's state conference on Thursday.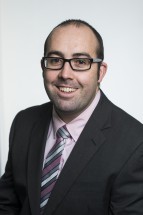 "I will be covering issues around whether technology will be the death of retirement villages," Mr Greive told Technology Review.
"The threat is built around the government drive to keep people in their homes. The technologies will enable them to do that."
That lessened the need or desire for older people to seek a smaller or alternative accommodation type, he said.
Another threat was the rise of e-village networks internationally, Mr Greive said. "In this space, there is 50 naturally occurring retirement communities (NORCs) with 3,000 under development. It is a village-to-village network where people have built a virtual retirement village living within their own home."
He said customers were deciding where they wanted to live and then connecting with like-minded people to form online social groups.
However, among the opportunities, Mr Greive said the majority of a retirement provider's operating model could be digitised.
Most operators today had a labour-based concierge system, where they take a person to a unit, orient them around the village and provide information on things like local activities and groups, but a digital e-concierge solution could do all of that for you, he said.
For example, he said Telstra Health's e-concierge solution included a compendium, folio, and capability to order meals, make property maintenance requests, interact through a communication channel and a single billing channel that allowed the provider to up sell and cross sell services to clients.
"That solution is a great opportunity for providers to meet the customer experience that offers an additional revenue stream," he said.
Mr Greive said the key for organisations was to determine how to use technology to bring a unique value experience to customers.
Elsewhere in technology-themed presentations at the event:
Monica Bradley from Purposeful Consulting will talk about the opportunities of digital disruption;

Dominique Egan from TressCox Lawyers will advise on social media management; and

Montefiore Homes's CIO Bruce Coller will talk about developing technologies for providers.
The 2016 LASA Q state conference takes place on 13-15 April at Jupiters, Gold Coast.
Sign up to Technology Review's weekly e-newsletter for news and analysis, as well as coverage of the latest products, resources and events. You can also follow Technology Review on Twitter. Send your company news, tip-offs and news on tech resources, products and events to negan@intermedia.com.au.