An evaluation of a hybrid paper-electronic medication management system at a 90-bed residential aged care facility has found 125 medication discrepancies, leading to an administration error in 25 per cent of cases, and delays in administration of new orders.
Hybrid paper-electronic medication management systems are commonly used in Australia, and facilities using these systems should have robust processes in place to mitigate the risks with a long-term view to implementing a fully-integrated paperless system, according to the Monash University study published recently in the Australian Health Review.
In a hybrid paper-electronic medication management systems, prescribers' orders are transcribed into an electronic system by the pharmacy to create medication administration charts.
The study looked at the differences between GPs' written medication orders and pharmacy-prepared electronic medication administration charts, back-up paper charts and dose-administration aids (DAA) on a single day.
The audit, which included 88 residents managed by 24 GPs and a total of 1,230 prescribed medicines, found 125 discrepancies.
More than half of those inconsistencies were between the GP-signed medication chart and back-up paper copy of the medication administration chart (54 per cent) followed by the electronic medication administration chart (29 per cent) and the DAA (17 per cent).
More than a third of the discrepancies were associated with a moderate risk of adverse outcomes (35 per cent) and 5 per cent were considered high risk. Almost a quarter resulted in a medication administration error (24 per cent) most commonly medicine omission (44 per cent) followed by extra medicine (19 per cent).
The study also looked at delays between prescribing, charting and administration of 51 new medication orders. The time from when the GP prescribed the medicine to it appearing on the electronic medication chart ranged from 18 minutes to 98 hours with delays contributing to missed doses on nine occasions.
Risk of error high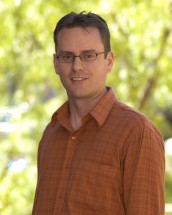 "Any system that involves multiple transcription of information is going to lead to errors," said Dr Rohan Elliott, lead researcher on the study and a clinical senior lecturer in the Centre for Medicine Use and Safety at Monash University.
"You have essentially three different sources of information and if you don't reconcile those on a regular basis you are going to get these discrepancies," Dr Elliott told Technology Review.
According to the findings, more than one-third of the inconsistencies were caused by facility staff not printing a new back-up paper copy of the medication administration chart when there was a medicine change.
Nearly half of discrepancies were the result of pharmacy data entry or failure to update the electronic medication administration chart when there was a change, the latter of which was not always the pharmacy's fault.
"We found that the nursing home staff would often blame the pharmacy but when we scratched beneath the surface, yes the pharmacy does make data entry errors but also sometimes it is just that the pharmacy was never told that the change was made," Dr Elliott said.
He said facilities using a hybrid system should ensure they have a reliable system in place to communicate any changes to the pharmacy as quickly and accurately as possible, a reconciliation process that regularly checks everything corresponds, and replacing paper-based back up charts with electronic systems.
"They would be the three ways of minimising those risks but ultimately you want to be moving towards an integrated e-prescribing system."
Sign up to Technology Review's weekly e-newsletter for news and analysis, as well as coverage of the latest products, resources and events. You can also follow Technology Review on Twitter. Send your company news, tip-offs and news on tech resources, products and events to negan@intermedia.com.au.