South Australia's health minister has announced the state government is looking for a new technology provider to run a trial of surveillance and monitoring system in aged care facilities.
The federal and SA governments announced in April that UK company Care Protect would run a $500,000 12-month federally-funded trial of CCTV monitoring and support in at least five SA Health-run aged care facilities (read our backgrounder here).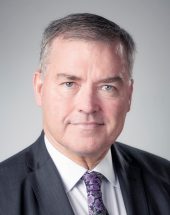 In a joint statement released this week, SA Minister for Health and Wellbeing Stephen Wade and Federal Minister for Aged Care and Senior Australians Richard Colbeck provided an update on the project including that they were looking for a new technology provider.
"The State Government is looking to source a new technology partner after it was mutually agreed not to progress with the original provider," Mr Wade said on Tuesday.
"We are committed to the project and will now undertake a public tender process to identify a new technology partner," he said.
A spokesperson from SA Health told Australian Ageing Agenda "there were operational and technical issues that could not be resolved."
SA Health announces trial sites
The trial was meant to start in 2019, but will now commence early next year, Mr Wade said.
The trial will take place at Northgate House, Mount Pleasant Aged Care, Waikerie Health Services, Bordertown Memorial Hospital and Port Pirie Regional Health Service, he said.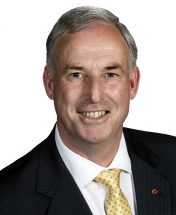 "This CCTV pilot aims to assess the acceptability of audio-visual monitoring among residents and their families and determine whether the technology can cost-effectively be used to provide higher levels of resident safety, improve care and reduce adverse events," Mr Wade said.
"In the shadow of Oakden and the Commonwealth aged care royal commission, protecting South Australia's most vulnerable is one of the State Government's highest priorities," he said.
Mr Colbeck said the trial would provide evidence on whether the benefits of installing surveillance in aged care homes outweighed privacy costs for residents.
"We must make sure senior Australians and their loved ones have the confidence that they will be treated with the dignity and respect in aged care," he said.
Residents can opt in or out
The trial will only be conducted with residents and families who provide full consent, said Cassie Mason, director of SA's Department of Health's Office for Ageing Well.
"Cameras will be installed in all bedrooms within the chosen sites, but the activation of the bedroom cameras and the monitoring system is completely subject to personal consent by each resident who will be able to step in or out of the pilot at any time," Ms Mason said.
"The resident's care, safety and privacy are our top priority so should a resident not want their room to be filmed, the camera in their room will be disabled," Ms Mason said.
A committee with a diverse range of consumer, stakeholder and government representatives is overseeing the pilot. The outcomes will guide the future use of the technology in SA Health aged care facilities.
The project is being funded through the Commonwealth Dementia and Aged Care Services fund.
Comment below to have your say on this story
Subscribe to Australian Ageing Agenda magazine and sign up to the AAA newsletter