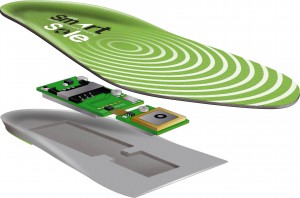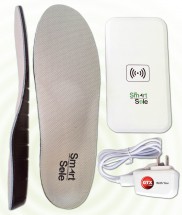 Australian remote assistive technology company mCareWatch has launched a trackable shoe insert designed for people prone to wandering as well a new version of its flagship product, the SOS Mobile Watch.
The GPS SmartSole, a shoe insert developed by GTX Corp in the United States, contains a tracking chip that sends a signal to a central monitoring website or mobile app via a mobile network showing the wearer's location.
Being able to be slipped easily into a shoe, the design aims to reduce the risk of a person with Alzheimer's disease or dementia removing the technology.
Carers can see the location of the wearer via a monitoring dashboard. When the wearer wanders off, exits a pre-set geo-fence or becomes lost, the technology can send an alert to carers by text message or email with a link to a map showing the wearer's location.
The GPS Smart Sole, which is available in trim-to-fit sizes for men and women, costs $499 plus an activation fee and ongoing service plan.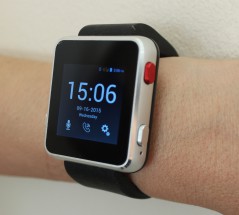 mCareWatch has also recently launched the third generation SOS Mobile Watch (right) with updated technology and features including:
mobile phone capability
SOS emergency alarm button
non-movement alert
pedometer
carer's dashboard
geo-fence tracking
Sign up to Technology Review's weekly e-newsletter for news and analysis, as well as coverage of the latest products, resources and events. You can also follow Technology Review on Twitter. Send your company news, tip-offs and news on tech resources, products and events to [email protected].