A surveillance camera installed in a resident's bedroom has uncovered ongoing abuse from staff, the aged care royal commission has heard.
The royal commission opened its fifth public hearing in Perth on Monday, focusing on person-centred care, palliative care services and advance care planning.
In his opening address, senior counsel assisting Peter Rozen said the Royal Commission into Aged Care Quality and Safety has received 4,564 submissions to date.
Mr Rozen said person-centred care has been raised in 37 per cent of all submissions the aged care royal commission has received. Independence, choice and control over care has been raised in 33 per cent of submissions and end-of-life care in 27 per cent.
The aged care royal commission on Monday inquired into the care of Clarence Haulser, an 89-year old resident at Japara Healthcare Limited's Mitcham facility in Kingswood, Adelaide.
Clarence's daughter Noleen Hausler, a former facility manager, quality manager and former director of aged care services at Japara Healthcare gave evidence on Monday's hearing.
The inquiry heard that Clarence who was living with severe dementia at the Mitcham facility for 13 years and required assistance with all aspects of daily living, including eating. Japara took over the Mitcham facility in 2014.
Noleen Hausler, who regularly visited her father, told the royal commission that by August 2015, she had concerns about the wellbeing of her father, including his weight loss, a pressure sore on his right ankle, a toenail infection and unusual bruising.
"With dad being totally bedridden, it was unusual that he could actually do it to himself, or most of it was dismissed because I didn't have any evidence as it how it was caused," Ms Haulser told the inquiry.
After raising concerns with management at the facility and dissatisfied with their response, Ms Hausler installed hidden cameras in her father's bedroom.
The footage revealed that Mr Hausler was forced food into his mouth, pushed, shoved and physically assaulted.
Ms Haulser said watching the footage made her feel 'terrible'.
"I had no idea that someone could possibly do that. I felt for Dad in the fact that I didn't protect him sufficiently," she said.
Ms Hausler reported the incident to Japara in September 2015, which was reported in Japara's incident report two months later in November 2015.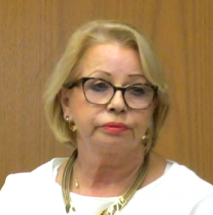 Japara had wrongly accused Ms Hausler for violating the Aged Care Act 1997 and the Occupational Health and Safety Act by installing the hidden camera. They also accused her of stalking the staff at the nursing home.
Julie Reed, former director of aged care services at Japara told the royal commission that it was not reasonable to use force on their residents, such as the force Mr Hausler experienced.
"It's not reasonable to move someone inappropriately or position them inappropriately," Ms Reed said.
When questioned about whether relationships between staff and residents' families were important in delivering quality care, Ms Reed agreed.
The hearings continues this week.
To stay up to date on the latest about the Royal Commission into Aged Care and Quality go to our special coverage. We will also be issuing regular Royal Commission Roundup reports which you'll receive in addition to your weekly e-newsletters.
Comment below to have your say on this story
Subscribe to Australian Ageing Agenda magazine and sign up to the AAA newsletter