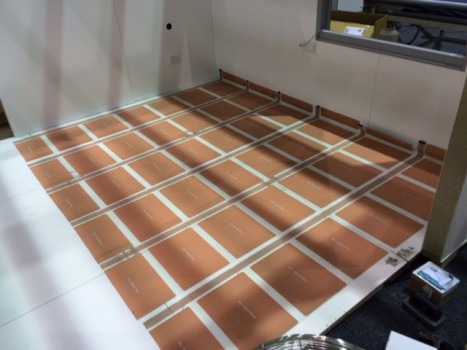 A smart floor from Denmark that promises to revolutionise staff management, falls response and behaviour analysis in aged care has been launched in Australia.
The Elsi Smart Floor, which has been released locally by HLS Healthcare, works in the same way as an iPad by tracking the motion and position of human bodies relative to their positions on the floor.
In August it made its public debut at the ACSA/IAHSA Joint International Conference in Perth as part of the Home of the Future display put together by architectural firm ThomsonAdsett and HLS Healthcare in partnership with several other health and aged care vendors.
HLS Healthcare managing director Nick Stehr described the floor as proactive technology that allowed nurses to be at the right place at the right time.
Solutions were available for all areas of a facility and any top floor layer could be laid over the technology to allow for adaptability throughout facilities, he said.
The technology allowed various alarms to be tailored to individuals, higher care supervision without being intrusive to the resident or patient, and the ability to provide enable nurses to provide personalised care for each individual.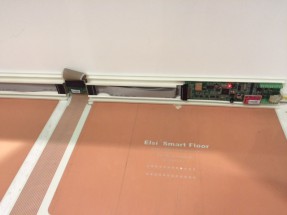 Features include:
conductance sensing
installation in the same way as traditional carpets and linoleums
easily and quickly laid and protected by the top floor carpet or layer to offer a long life
integration with Elsi Interface software, which is automated and includes audible alarms, visual alarms and text descriptions
connection to mobile devices inside and outside of the facility where the floor is installed
integration within some current market nurse call systems possible.
Mr Stehr said he was eager to bring the technology to Australia after first seeing it in 2014 in Aalborg, Denmark.
"I immediately saw the potential of the product to significantly impact the way that we provide our services in residential aged care," Mr Stehr told Technology Review.
Industry was undergoing significant change due to an ageing population and innovative products were needed to enable the industry to continue to deliver high quality and safe care, he said.
There were increasing demands on providers in terms of staffing, cost of care, cost of injury to both residents and staff and this technology could help reduce the burden of all of these issues, Mr Stehr said.
Installation was underway at the first site, The Assisi Centre aged care facility in the Melbourne suburb of Rosanna, and another was scheduled for a facility in NSW next year, he said.
Sign up to Technology Review's weekly e-newsletter for news and analysis, as well as coverage of the latest products, resources and events. You can also follow Technology Review on Twitter. Send your company news, tip-offs and news on tech resources, products and events to negan@intermedia.com.au.