The aged care sector has transitioned from a very low technology base at the turn of the century to mainstream acknowledgement about the need to electrify and integrate business and clinical systems, but there is still a way to go, says the organiser of the industry's annual IT conference.
Next month's Information Technology in Aged Care Conference (ITAC), which this year has the theme 'Living the Age Revolution: IT driving change' aims to offer strategies for providers to embark on or continue their journey.
The overseas experience plus local approaches to strategy, future growth and development and technology's place in those endeavours will be the primary messages at ITAC, said Rod Young from the Aged Care Industry IT Company.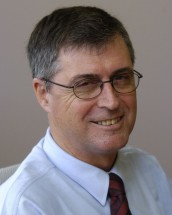 The transformation in Australia's aged care sector over the last 10 to 15 years has been extraordinary, but there is still much more to be done, he said.
"Even small providers are recognising that good clinical care, good management and good data is essential to performance of their organisation," Mr Young told Technology Review.
"It is going to be crucial in the future to ensure we have all the tools available to our staff to get that maximum efficiency, quality assurance and customer interface."
In home care, for example, assistive technology will be key.
"Anybody that is in community care, including home support, needs to seriously think about how they are going to integrate their systems with assistive technology in the home," Mr Young said.
"Most providers are not in that space as yet and they need to be thinking about it when they are looking at how to get maximum efficiency," Mr Young said.
ITAC will showcase examples of assistive technology in action including the Scottish 'dallas' program that has developed develop digital services and products for the over 50's.
Elsewhere, providers case studies will be presented on areas including:
Clinical services – nursing in the age of Aquarius, e-health enabled nurse practitioners and tele-dentistry in residential aged care
Home care – rostering, technology and individual budgets
Business innovation – operation-wide solutions, planning for disruptive solutions and diversifying community care
Assistive technologies – Smart solutions and wheelchair control
Mobility – video game and employee safety
Business improvement – business continuity
The ITAC Conference takes place from 24 – 25 November at Jupiter's Hotel, Gold Coast.
Related story:
Sign up to Technology Review's weekly e-newsletter for news and analysis, as well as coverage of the latest products, resources and events. You can also follow Technology Review on Twitter. Send your company news, tip-offs and news on tech resources, products and events to negan@intermedia.com.au.