Expensive and inadequate internet and mobile phone services hinder technology take up and further impact on the financial performance of rural and remote aged care providers already burdened with higher cost pressures, according to the Aged Care Financing Authority.
As reported in AAA, ACFA's  Financial issues affecting rural and remote aged care providers report found that the impacts of geographic isolation affected workforce costs, travel and freight expenses, access to allied health staff, and limited catchment areas resulting in smaller facilities and services.
The report, which was released last Tuesday, said the adoption of information communications technology (ICT) and innovative approaches to service delivery, such as telehealth, plus access to internet services, which could be difficult in some rural and remote areas, were among the factors at play.
"Providers commented that technology would provide efficiencies in service delivery and bring down related costs such as travel. However, mobile phone and internet coverage is often limited and tends to be variable in quality or expensive to access," the report found.
"Telehealth services were seen as a positive step but their success to date has been limited by poor internet connections and speeds in some areas and reluctance of some GPs and specialists to embrace the technology."
Multi-purpose services, however, were seen as having an advantage in this respect with better access to technology including video-conferencing, the report found.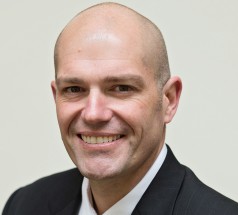 Leading Age Services Australia CEO Patrick Reid said most aged care providers in rural and remote areas were doing it tough and called on the government to take action, including with mobile phone coverage and internet connectivity.
"While the report notes that in many cases financial performance could increase through improved organisational leadership and structure, and the adoption of innovative approaches, the workforce development fund was axed last budget and the Government has failed to provide reliable and affordable mobile phone and internet coverage in many parts of Australia," Mr Reid said.
"Government has stalled long enough on addressing the financial challenges faced by rural and remote age service providers and must now take action," he said.
A series of comments from stakeholders on the challenges accessing ICT in rural and remote areas are tabled in the report and a selection of provider comments on the issues raised is included below.
A home care packages provider commented:
In rural and remote areas the installation and set-up of such technologies can come at a significant cost. For example, the organisation recently installed an internet cable into a clinic in regional Western Australia. As no cable existed previously, ground works were necessary at a cost of $7,500 to our organisation, with ongoing monthly costs of $2,700 for the connection. This connection will allow for telehealth consultations with other health care providers. While the monthly costs may be comparable to metropolitan areas, it should be noted that the connection to the clinic is serving a population of less than 1,000 people.
On remote clinical monitoring, a home care provider commented:
Technology supported service models would enable a cost effective, person centred approach to the delivery of service. However, one of the barriers remains the connectivity. The paucity of either 3G or 4G networks across Queensland and the Northern Territory are preventing the introduction of models that would deliver sustainable services.
A residential, home care and MPS provider commented:
IT is usually slower, less reliable and has increased maintenance costs (suitably skilled technicians are not always available). There are inefficiencies related to the lack of standard administration support, for example, couriers to deliver important documents, longer times to mail responses to DSS (which continues to use hard copies for contracts etc.) Meetings held via video-conferencing have revolutionised communication, but maintaining the technology is also a considerable cost.
A home care provider commented:
The cost of service support software is a huge financial burden for smaller services with limited funding. This software is often essential to meet regulatory compliance, reporting requirements and each service requires its own licences.
Sign up to Technology Review's weekly e-newsletter for news and analysis, as well as coverage of the latest products, resources and events. You can also follow Technology Review on Twitter. Send your company news, tip-offs and news on tech resources, products and events to negan@intermedia.com.au.