Putting older people's needs at the centre of technology decisions enables aged care providers to innovative without negative outcomes for clients, an upcoming technology in aged care conference will hear.
Adam Jahnke is the CEO and founder of smart home technology platform Umps Health, which provides support for older people to remain independent at home without invading their privacy.
The system uses smart plugs placed between regular household appliances, such as a kettle, television or refrigerator, and the power outlets to monitor household behaviour and send alerts if any abnormalities are detected.
Mr Jahnke said providers could make innovative technologies a normal part of care delivery by focusing on the needs of older people.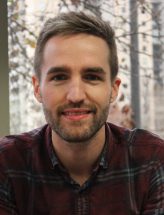 "Keeping older Australians at the core of what we're trying to achieve removes the risk of negative outcomes because we're considering their needs with every decision we make," Mr Jahnke told Australian Ageing Agenda ahead of his appearance at next month's Information Technology in Aged Care conference (ITAC).
Innovating empowers providers to tailor care to suit their clients, he said.
"By introducing a technology that gives an indication of resident wellbeing, we empower that resident to better manage care."
Mr Jahnke will tell ITAC delegates how aged care providers can work with technology innovators to develop products people wanted to use.
He said there were many technology innovators in the aged care sector and a large number of small-scale technology pilots have been undertaken.
However, few developers have been able to commercialise their products, Mr Jahnke said.
"We've also seen some amazing products that have been developed, however they've failed to gain traction among older Australians."
The solution is for providers and technology developers to work together, he said.
At ITAC, Mr Jahnke will discuss the partnership between Umps Health and aged care provider Mercy Health to trial a prototype of their home care system in 2017.
"It gave us the opportunity to work closely with older people and a service provider to gain feedback," Mr Jahnke said.
His take home message for providers is to be proactive and get involved in Australia's vibrant technology innovation community.
"Providers don't need to sit back and wait for products to be demonstrated at conferences.
"They can partner with innovators and bring their expertise in aged care to the table to play a role in shaping the next big thing," Mr Jahnke said.
The ITAC 2018 conference will take place at the Adelaide Convention Centre on 21 – 22 November.
Comment below to have your say on this story
Subscribe to Australian Ageing Agenda magazine and sign up to the AAA newsletter