Organisations and individuals in the aged care sector have been recognised for their outstanding achievements in developing and implementing technology systems at a gala dinner in Adelaide this week.
Winners from five categories were honoured at the ITAC 2018 awards event for innovative approaches and solutions focused on improving the lives older people and those living with disabilities.
New South Wales aged care provider Cranbrook Care has been named the winner of the best software deployment.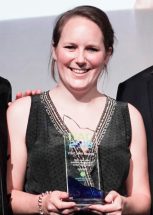 The award recognises Cranbrook Care's implementation of its new smart development system, which involved the implementation of multiple software applications to improve care for its residents at two of its facilities including include intercoms into staff phones.
Cranbrook Care group asset and systems manager Edwina Bower said she was proud to have improved resident's quality of life.
"It's a reflection of a lot of hard work for the team. It's great to be recognised for what we've done across two facilities," Ms Bower told Australian Ageing Agenda at the events.
She said the intercoms in particular have improved care time spent with residents.
"There's no having to go back to nurses' stations and wasting time, it's all there for them so they can spend more time with residents," Ms Bower said.
Integrated customer experience platform for aged, disability and home health care customers hayylo won the best solution providing ongoing customer independence award.
Hayylo won for its platform that allows families to easily connect with carers and care services providers.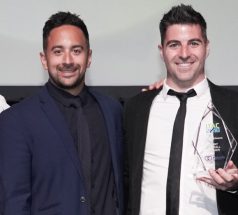 Hayylo co-founder Simon Heaysman said it was exciting to be recognised for the work they've been doing in the industry for many years.
"To have the opportunity to get up in front of peers and other providers and share what we do has been really exciting," Mr Heaysman told AAA.
Fellow hayylo co-founder Greg Satur said the achievement came from having a team that genuinely cared.
"The ingredients for success are a great team that is willing to put the customer at the front of everything and learn new things along the way and not have all the answers at the beginning," Mr Satur told AAA.
The award for best quality improvement solution went to CareApp, which enables older people to connect with their own private network of carers.
CareApp founder Allison Nikula said it was a privilege to be named the winner in this category in such an important time in sector with the announcement of the royal commission.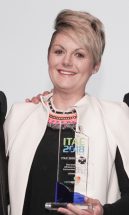 "It is an incredible nod towards CareApp and the issues we are working to solve in aged care," Ms Nikula told AAA.
She said aged care providers should provide start-up organisations with an opportunity to collaborate.
"I think for providers, they will never find a better service than working with start-ups. Founders of start-ups are the hungriest to solve your problem," Ms Niulka said.
Checked In Care was named winner of the best consumer friendly product.
The award acknowledges Checked In Care's Care Cohort program, which combines medical records and health alerts into one platform.
Residential, home care and retirement living provider Illawarra Retirement Trust Group picked up the award for best application to business intelligence to leverage value from big data.
The award recognises IRT's achievements for its business intelligence, data and automation (BIDA) platform, which aims to improve data management and increase efficiency among staff.
Hayylo and CareApp were jointly named the overall winners of the ITAC 2018 awards.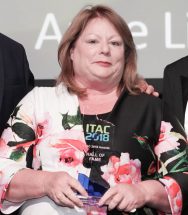 Also at ITAC 2018, Global Community Resourcing research and development lead Anne Livingstone was inducted into ITAC's technology hall of fame.
The honour, which is not awarded every year, recognises an individual who has made a significant contribution to information and communications technology in the industry.
The ITAC 2018 conference took place at the Adelaide Convention Centre from 20-22 November.
Comment below to have your say on this story
Subscribe to Australian Ageing Agenda magazine and sign up to the AAA newsletter