A government-commissioned report is calling for a two-stage strategic plan to improve the digital maturity of the aged care sector and an innovation fund to help mainstream technology use among nine recommendations.
The Aged Care Industry Information Technology Council was funded by the Department of Health to undertake a three-month project to evaluate the sector's technology capabilities and readiness in five key operational and service delivery areas.
The Capabilities in Aged and Community Care Readiness an Evaluation of Innovation and Technology (CARE-IT) final report , which was launched by the Minister for Aged Care Richard Colbeck today, assesses the sector's digital maturity and opportunities to provide a more sustainable and high-quality industry.
The research involved an environmental scan, a survey of 421 aged care industry service providers and software vendors, two forums and six case studies informed by individual structured interviews.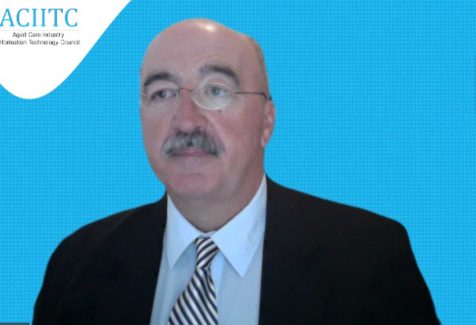 ACIITC chair Dr George Margelis said improved uptake of technology and innovation was essential to assist providers in delivering high-quality care now and into the future.
"Equally important is the role that a digitally enabled and supported and digitally mature workforce will play in achieving this vision," he said.
The recommendation for a two-stage strategic plan to improve the sector's digital maturity includes using the findings of the CARE-IT survey as a benchmark and initially focus on two years and then five years starting in the first half of this financial year.
The industry innovation fund is needed urgently to facilitate improvements in digital maturity and bring the sector to a minimum standard in respect to systems and processes, according to the report.
The report also recommends focusing on improving business-to-government reporting processes via a co-design approach with the aged care industry.
Key findings
The research looked at the sector's readiness in the areas of business and administrative systems, surveillance and monitoring technologies, telehealth, reporting and online access to government, and safety in the home via smart home applications.
From the industry surveys, it found the key barriers to implementing business and administrative systems are cost (37 per cent), staff (21 per cent) and appropriate supporting systems (19 per cent).
Payroll and financial accounting systems are the two most widely adopted technology-enabled systems, according to the report.
As previously reported, the survey found 22 per cent of organisations provide cyber security training to its workforce including on phishing and data sensitivity (18 per cent each) and malware (15 per cent).
Around two-thirds of organisations surveyed use external security cameras (64 per cent) and video surveillance in shared areas (66 per cent), with the most common of the latter in lifestyle (58 per cent) and activity areas (48 per cent).
Less than a third of organisations use CCTV at nurses' stations (32 per cent) or in dementia-specific areas (29 per cent).
Almost of surveyed organisation have not adopted telehealth or telecare services (46 per cent) while just over half are using it regularly (52 per cent).
The report found the top barriers to implementing telehealth and telecare are financial budget (39 per cent), technology expertise in the organisation (35 per cent), internet access and lack of consumer capability (33 per cent each).
However, the research also found that almost a third of organisations have accelerated their adoption of telehealth because of COVID, while just 12 per cent said they have not moved to tele-based service delivery.
While COVID-19 was not in the original remit of the report, the project explored how it impacted technology uptake in the sector.
More than two-thirds of organisations have now implemented a remote working policy as part of their COVID-19 management strategy (68 per cent), according to the report.
Digital divide in sector exists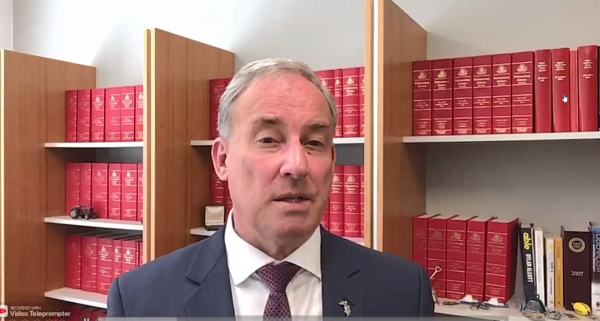 Mr Colbeck, who launched the report during a live webinar on Thursday, said information technology played an important role in the sustainability of the aged care sector and the delivery of government services.
"The research highlights that the sector has responded and adapted to the challenges presented by COVID-19 and accelerated the adoption of technology," he said during the webinar.
However, there is a digital divide in the aged care sector, including gaps in cyber security, client management systems and overall adoption of technology, he said.
Mr Colbeck said there was a strong appetite to introduce new capabilities that better support the flow of information.
"The more information we collect and share as a sector, the better we are able to target policy priorities in a sustainable way and ensure the delivery of care that supports consumer choice and flexibility," he said.
"The Department of Health will work closely with the council to determine the best way to progress these recommendations as they develop a reform package for My Aged Care and the underlying capabilities required for the future," he said.
Other recommendations
The report also recommends:
a streamlined version of the CARE-IT survey to allow ongoing national and international benchmarking
the development of a national network of living labs to co-design new innovative service models, workforces and tele-technologies
a nationally coordinated innovation and technology series promoting digital maturity for the sector
a review of current service standards through a technology and innovation lens
a national clearinghouse to support the independent assessment and review and sharing of technology and innovations
investigating new opportunities for economic recovery programs focused on new national advanced technology solutions for the aged and community care sector.
Access the report here.
Comment on the story below. Follow Australian Ageing Agenda on Facebook, Twitter and LinkedIn, sign up to our twice-weekly newsletter and subscribe to AAA magazine for the complete aged care picture.