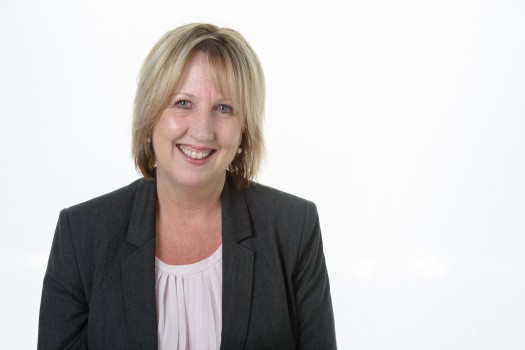 Technology Review sat down with Sue Levy, CEO of Goodwin Aged Care Services, to discuss her daily web habits, regular sites and social media usage.
TR: What internet-connected devices do you have?
I have an iPhone, an iPad and a laptop. I'm fairly connected.
TR: Where and how often do you use each device?
I carry my phone and iPad with me just about everywhere I go, I think that's the way of the world though, nowadays.
TR: What are the top five sites/places you go every day?
I receive ABC news alerts, Twitter alerts and industry alerts, so I am often on those websites to keep up with the latest news, also YouTube and other forms of social media. I'm frequently on key industry sites like LASA, and my organisation's Twitter feed.
TR: What are your favourite apps?
My calendar gets a lot of use and would probably be my most used app. I use it every day.
Evernote is one of my favorite tools of all time, and its mobile application makes it extremely easy to continue to stay organised and productive while I'm on the go.
As I do a lot of driving around Google Maps is a must for me.
And Skype – I really love this app.  When my daughter lived overseas I found it a great way to keep in touch with her. The thought that you can not only talk to someone anywhere in the world but also have the visual connection was amazing.
TR: What social media do you use?
Personally, I have Twitter, LinkedIn and Facebook accounts. I use my Facebook for keeping in touch with my friends and family. Goodwin is across all of the social media sites: Facebook, Twitter, LinkedIn, Google+ and YouTube.
Goodwin is fairly new to social media, but we are finding it a very useful way to get in touch with residents and their families to keep them abreast of what happens around the villages, and also interact with the Canberra community outside our industry.
TR: Is your social media work-related or personal?
SL: My Twitter and LinkedIn are work related. I find them really useful for keeping in touch with other industry people and commentary on industry reforms and challenges. It is pretty amazing that you can contact just about anyone in the world through Twitter.
But I do like to keep my Facebook very personal. It is really nice being able to connect with old friends and family living interstate.
TR: Does using social media enhance your ability to do your job?
I would say it does and I wouldn't have thought that 12 months ago. Twitter and LinkedIn are useful tools for keeping in touch with other executives and key figures in our industry, though I don't tend to communicate directly with them through social media – I still prefer a meeting or phone call.
TR: What online news sources do you use?
SL: Personally I like to log on to the ABC News and Canberra Times websites on my iPad and scour the headlines that way. As for keeping abreast of industry news, I find Twitter is a great source for keeping up to date as everything is so instant.
At Goodwin, we also have a fantastic communications and marketing team that keep on top of any media that might have an impact on the company.
TR: What site or app should other aged care professionals know about?
SL: I like to use Google alerts, and receive news stories with key phrases straight to my inbox.
The industry seems pretty switched on. If I were to recommend, there are great resources popping up all the time to provide supplementary advice to aged care workers, such as Decision Assist.
TR: How often do you check emails?
SL: Being the CEO of a company the size of Goodwin means I need to keep one eye on my emails at all times – carrying multiple devices, it's more that they pop up at me, rather than I go checking.
Everyone needs to be able to switch off a little bit when they are at home as I think it is important to enjoy quality time with family and friends.
This article appears in the current edition of Technology Review magazine (September 2015)