A new Melbourne-based company is bringing artificial intelligence to Australian health and aged care in a bid to improve safety and quality in service delivery and help organisations employ staff with the right values.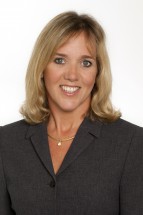 Russell Resources is co-directed by safety and leadership consultants Kate Russell, a trained nurse, and her husband Richard Russell, a doctor.
The organisation, which formally launched last month, has partnered with US-based Select International and Get Abby to bring new technology to the aged and healthcare sectors in Australia and New Zealand.

Ms Russell said they were introducing solutions that aimed to reduce hospital readmissions with the aid of a humanlike avatar, and improve aged and healthcare organisation culture via an online values-based recruitment and development tool.
Abby is a human-looking avatar powered by artificial intelligence and natural language to coach, educate and monitor patients in their home, she said.
"The client can engage with her as many times a day as they like via their iPad, laptop or phone… She can ask you about your medications and get feedback for medications. She can ask you about your weight, your exercise regimes. We can link her to Fitbit and weight scales. She can provide education on a health concern," Ms Russell told Technology Review.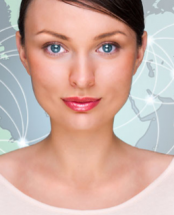 Abby can link with a physician if the user is not answering questions in a way appropriate for maintaining wellbeing as well as provide data back to the care facility doing the monitoring.
"For example, it could be an aged care [provider] monitoring patients in the community they are supporting and they could be getting data and feedback on who needs more assistance or who needs less assistance," Ms Russell said.
"Rather than having the resource intensive requirements of people ringing and following up on patients and clients, the data can be there in real-time and reported back."
Attracting and keeping the right staff
The company is also bringing to Australia a web-based assessment tool focused on helping aged care facilities and hospitals recruit and develop staff who have the technical skills, values and motivation that align with the organisation's values to deliver patient centred care, said Ms Russell. 
It could help organisations recruit people with the attributes they sought – such as compassion, emotional intelligence and respect, she said.
The web-based assessments offered a good return on investment because they reduced time to hire, staff turnover and recruitment costs, while also improving safety and quality, Ms Russell said.
"There's also the social imperative to do it as well because you end up with a better experience for patients and higher patient satisfaction rates."
Ms Russell said GetAbby was now available and that they were in a position to talk to potential clients and develop the offering inline with an organisation's requirements.
Sign up to Technology Review's weekly e-newsletter for news and analysis, as well as coverage of the latest products, resources and events. You can also follow Technology Review on Twitter. Send your company news, tip-offs and news on tech resources, products and events to negan@intermedia.com.au.