Professionals working in aged care are being encouraged to sign up for a free online multidisciplinary course described as "TED Talks on fire" that aims to challenge what it means to age well now and in the future.
Rethinking Ageing, a seven-week MOOC (massive open online course) to be launched by the University of Melbourne next week, is a taster of the university's forthcoming online Master of Ageing program, which is launching in July.
MOOC presenters represent more than 10 disciplines covering how topics such as mental health, technological advances, the built environment, economics and ethics apply to ageing.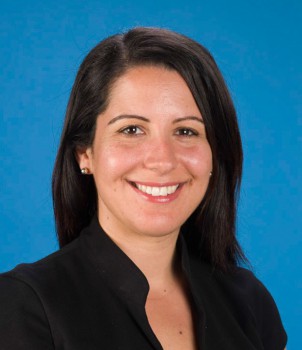 Program director of both courses, Tara Sklar from Melbourne School of Population and Global Health, said the MOOC looked at all the dimensions involved in ageing, not just the health aspects.
"I have been calling it TED Talks on fire because we have 15 academics across all these different disciplines. That's what makes it unique," Dr Sklar told Australian Ageing Agenda.
"The course aims to challenge students to self-reflect about ageing across the different disciplines."
Participation in the MOOC is being pitched as an opportunity to have a comprehensive conversation about the scope of ageing with like-minded people working in a range of fields from around the world.
"Using the Coursera digital education platform to provide a free online course makes it possible to have this conversation with voices from all over the world chiming in, sharing ideas and resources," Dr Sklar said.
MOOCs tend to attract a diverse student audience with about a third from low or middle income countries, another third from North America, and the remainder from Europe, Australia and the rest of the world, she said.
Dr Sklar said the MOOC would appeal to anyone working in the ageing field, such as in the aged care and retirement village and health sectors, economists, entrepreneurs, and those working in government and policy, as well as anyone with a general interest in ageing.
It requires a commitment of about three to four hours a week, which includes an hour of video lecture material, questions to help with formative learning, interactive polls, reflective questions, quizzes and assessments delivered in smaller chunks.
All content will be presented over the first five weeks and students will spend the remaining two weeks working on the final assessment.
Master's program
Dr Sklar described the MOOC as a "snapshot" of the Master of Ageing program, which is taught by leading academics in public health, medicine, architecture and design, engineering, business and economics, government and the arts.
The course has core subjects as well as a range of electives and can be completed in one-and-a-half years full-time, although the program also features a Specialist Certificate, Graduate Certificate and Graduate Diploma in Ageing.
Director of health promotion at the National Ageing Research Institute and chair of the Australian Association of Gerontology Briony Dow is presenting in the MOOC and teaching in the Master of Ageing course.
She said the course filled a gap for people educated in a range of disciplines who have ended up working with older people.
"There are a lot of people who have done a more generic degree whether it be nursing, social work, occupational therapy, physiotherapy, who don't have the specific training in gerontology or working with older people," Dr Dow told AAA.
People from a range of disciplines could benefit because the course was broadly interdisciplinary and each subject had a clear skills-based outcome, she said.
Implications for aged care
In terms of how the course learnings could impact the aged care industry, Dr Dow said someone doing the subject Ethics of Ageing, for example, would learn how to apply ethical decision making.
"When you are with an older person, where you are faced with an ethical decision between them wanting their independence and you being concerned about the risk that that pose to them and their family, it gives you a framework for thinking about how you can make that decision," she said.
"If you learn how to do qualitative interviewing and analysing that, you can then go and do community consultations around a particular issue."
These skills lead to having a rich cohort of people who understand the interdisciplinary nature of ageing and important issues for older people, which is broadly beneficial to society as a whole, Dr Dow said.
The MOOC starts on 23 March but registrations will remain open throughout the length of the course.
Find out more on the Rethinking Ageing site and follow @ageingmooc and #RethinkingAgeing on Twitter or Facebook.