A new platform aims to increase residential aged care facility occupancy by fast-tracking the assessment and admission process for permanent and respite residents.
South Australian information technology company Mayasoft has developed the customer-centric platform Find My Aged Care (FMAC) to help seniors find an available aged care bed or facility at any time of day.
At the same time, the site aims to increase facility occupancy rates by fast-tracking the admission process.
Mayasoft director Bharat Sahani described the platform as booking.com for residential aged care.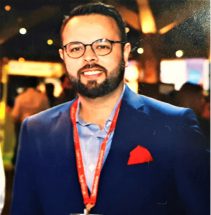 "Our cloud-based centralised platform ensures prospective customers provide all necessary information related to their aged care requirements in one go.
"This helps the admission and assessment officers to fast-track assessment outcomes by significantly reducing the time it takes to make a decision," Mr Sahani told Australian Ageing Agenda.
He said the platform could help aged care businesses improve:
assessment turnaround time
site capacity utilisation
revenue realisation.
"Unlike other platforms with long drawn-out cycles, our product ensures that customers get connected instantly and seamlessly with your admission or assessment officers, thus delivering faster outcomes," Mr Sahani said.
Two services on offfer
Mayasoft finished a beta version of the platform in early January 2020 and is now registering aged care providers for a soft launch.
It aims to serve both aged care clients and aged care providers.
Clients can use it 24 hours a day to check availability at facilities.
They can also submit basic assessment questions in one go to registered providers.
Aged care providers have two options to use the platform.
The first is a free assessment and site booking module in FMAC.
This is targeted at small aged care providers that don't have a large IT budget, Mr Sahani said.
The second is the Find My Aged Care Plus (FMAC+) which has four plans based on the number of beds.
"Find My Aged Care Plus is a dedicated environment that can seamlessly integrate with an aged care provider's website to manage their assessments and site bookings."
"This is catered to medium to large providers," Mr Sahani said.
FMAC+ also provides tools such as residential and home care funding calculators.
Both FMAC and FMAC+ are cloud based applications that can connect and share data about bed availability in real time.
As such, the platform can only refer to aged care services that have signed up for either the free or paid service.
Find out more here.
Comment below to have your say on this story
Subscribe to Australian Ageing Agenda magazine and sign up to the AAA newsletter