In this story:
RSL LifeCare partners with Wesley Mission
Tunstall Healthcare partners with Lime Family
RSL LifeCare partners with Wesley Mission
New South Wales and Australian Capital Territory aged care and retirement living provider RSL LifeCare has partnered with specialist homelessness provider Wesley Mission to run its service for homeless veterans.
The Homes for Heroes program, which RSL LifeCare in 2014, aims to provide homeless veterans with physical or mental injuries with the support they need and an opportunity to get back on their feet.
The partnership will enhance the service currently available to homeless veterans, said RSL LifeCare CEO Laurie Leigh.
"It will provide greater access to specialist support services to address the growing needs of homeless veterans and continue the great work of Homes for Heroes," Ms Leigh said.
Wesley Mission CEO Reverent Keith Garner said the partnership offered veterans greater access to tailored clinical services.
"Veterans have too often been marginalised, many times because of the complex needs that can result from the burden of service," Mr Garner said.
"Addressing homelessness requires a whole-person approach that draws upon veterans' own strengths, clinical expertise and community networks to deliver improved outcomes," Mr Garner said.
RSL LifeCare will continue to fund and support the Homes for Heroes program and provide housing options and expertise around caring for veterans.
The partnership comments on 1 August 2019.
Tunstall Healthcare partners with Lime Family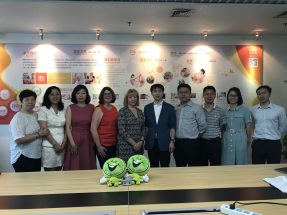 Health care solutions provider Tunstall Healthcare has partnered with Chinese community aged care organisation Lime Family to run a two-year pilot of its care monitoring and management technology.
The pilot includes Lime Family trialling Tunstall's patient management system ICP Triagemanager and remote chronic disease management app MyMobile Health in Beijing and Guangzhou with 10,000 older participants.
Tunstall Healthcare Australasia managing director Lyn Davies said this was a great partnership for both organistions.
"Lime Family is one of the first community care organisations in China to deploy a Tunstall Connected Healthcare program to support their customers," Ms Davies said.
Lime Family CEO Sun Yi said it selected Tunstall Healthcare because of its community aged care experience and ready-to-go technology.
"Working with Tunstall will enable Lime Family to develop a unique model of care in China, combining our traditional care services with the latest in health and social care technology," Ms Yi said.
Have we missed a partnership or merger? Send us the details and an image to editorial@australianageingagenda.com.au