Virtual reality could be one way of enabling older people and those with a disability to explore worlds previously off limits to them, says an Australian media expert.
The use of virtual reality has an "amplification aspect" that allows people to do more, even if they are less physically capable than they once were, according to Mike Seymour, an associate lecturer in Sydney University Business School.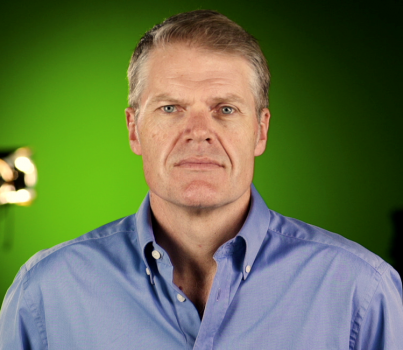 In this way, the use of virtual reality or "augmented reality assistants" could make people's lives more connected and engaged said Mr Seymour, who has a background in visual effects and film production and was previously nominated for an Emmy award.
"We need to give older people the power of independence and connection. If a virtual avatar or augmented assistance gives them more power, then technology has succeeded," Mr Seymour told Australian Ageing Agenda ahead of a talk at the upcoming ITAC conference.
Being able to speak to a computer and see it react and talk back removed the barriers for people in an age when everything was increasingly done online, he said.
The purpose of AR assistants was to facilitate older people's connection and interaction with friends and community.
Further, it could assist older people with connecting to the internet where an abundance of communities were catering to almost any interest, background or activity, he said.
Virtual reality was already being used in the entertainment industry and in various medical and mental health applications, said Mr Seymour.
"For example, there is great work done in post-traumatic stress disorder treatment using virtual reality, and some excellent programs to help people with social skill problems practice for a job interview."
Asked what was needed to encourage the proliferation of virtual reality technology within aged services, Mr Seymour said that educating older people about its potential was essential.
"Awareness of the technology as a tool to connect people to their communities, whatever those communities are, is the challenge and we will need to embrace that challenge over the coming years."
There was currently an educational in making sure "the hype" around virtual reality does not scare off those who could benefit, he said.
"Older Australians are an intelligent, wise group of people who have an enormous amount to contribute and they just need better tools to show us how they can take this technology and use it for a brighter tomorrow," said Mr Seymour.
"In my experience Australia is a country of technology early adopters. So long as we don't see this new technology as a tool for the young, I think it will be embraced," he said.
Related AAA coverage: Virtual reality opening up new possibilities for residents in aged care
The ITAC conference runs 28-30 November in Melbourne.
Want to have your say on this story? Comment below. Send us your news and tip-offs to editorial@australianageingagenda.com.au 
Subscribe to Australian Ageing Agenda magazine (includes Technology Review)