A majority of Australian seniors are using digital devices to manage their health, signalling a critical role for consumer-focused technologies in aged care, new report finds.
The report draws on Accenture's 2016 survey of 7,840 consumers in seven countries – including 241 Australians aged over 65 – and their views on health and healthcare technology.
With a majority of older people reporting they use technology to manage their health at least monthly, the analysis concluded there were many opportunities for aged care providers to offer digital services to Australia's four million seniors.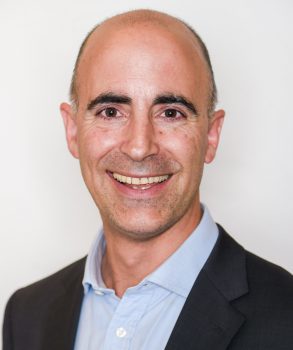 Lead author and Accenture Australia principal director – healthcare Ian Manovel said more seniors were using digital health technology than they had been expecting.
"There's plenty of evidence that populations more generally are using digital technology to help manage their own health but under closer analysis we discovered that digital health has no age limit," Mr Manovel told Australian Ageing Agenda.
"This gives opportunities to transform the patient experience to be less reliant on the health system and more reliant on themselves, family and carers."
Mr Manovel said agreement among the majority of seniors that technology was vital to managing their health, along with strong support for virtual health, indicated key opportunities for digital care services, particularly in chronic disease management.
"Virtual health includes telehealth but also technologies like virtual reality and augmented reality to manage their health conditions," Mr Manovel said.
Similarly, he said the survey showed a majority of seniors were interested in wearables, which were well-suited to collecting information to share with health professionals.
"One of the important things that we see with this digital wave in healthcare is patient-generated health data," Mr Manovel said.
From smart phones and activity tracking wearables to home-based monitoring equipment, there is a range of accessible devices that generate patient health data that can be shared with clinicians, he said.
Advice for providers
On making the most of these opportunities, Mr Manovel said aged care providers could combine insight from big data with design principles to ensure digital services for seniors were appropriate to their lives and connected.
"If someone is using a wearable or a vital signs monitor, for example, then that can be integrated with the information they share with health professionals," he said.
An integrated approach could use both the national My Health Record and the array of mobile apps on the market that helped people manage their health and share information with professionals, he said.
Most importantly, aged care providers should avoid doing nothing, he said.
"Given that over half of this segment – more than 2 million people – are using technology to manage their own condition, a Luddite approach to managing health would probably not engender support from a big per cent of them."
Report's results from Australian seniors:
89 per cent actively manage their health, and in the year before the survey:

71 per cent monitored their weight
64 per cent monitored blood pressure
58 per cent monitored dietary intake
52 per cent monitored cholesterol

56 per cent use technology at least monthly to manage their health
57 per cent believe technology is vital to manage their health
73 per cent would consider virtual health if their doctor recommended it
59 percent are willing to wear or already wear technology that tracks vital signs
73 per cent think wearables help with understanding health conditions
70 per cent think wearables help with health engagement
63 per cent think wearables help with overall quality of health
Access the report here.
Comment below to have your say on this story
Send us your news and tip-offs to editorial@australianageingagenda.com.au 
Subscribe to Australian Ageing Agenda magazine and sign up to the AAA newsletter