Australian digital health company PainChek has been granted patents for its smart phone pain assessment app in Japan and the USA.
The PainChek app, which originated at Curtin University, uses artificial intelligence and facial recognition technology to assess pain in people who are unable to communicate including those with dementia.
The app is being rolled out to all Australian residential aged care facilities with residents who have dementia following a $5 million grant from the Federal Government last year (read that story here).
PainChek CEO Philip Daffas said the patent in Japan was significant due to the nationa's ageing population.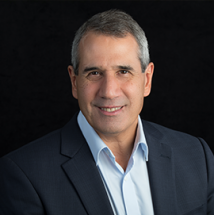 "Recent estimates suggest that at least one in four Japanese residents is aged 65 years or older. Japan has a big population – around 126 million – and the number of elderly people is set to grow significantly in the future," Mr Daffas said.
"This patent is an important step in opening up significant commercial opportunities for PainChek, especially given the focus on quality aged care services in Japan," he said.
The USA patent allows PainChek to protect the intellectual property of its invention in the United States and provides a platform to grow the brand in other markets.
PainChek reported it was also on track to obtain United States Food and Drug Administration DeNovo regulatory clearance, which will allow PainChek to legally market the app there.
All early indications are that the global demand for PainChek will be substantial, Mr Daffas said.
"With regulatory clearance in a range of markets, international patents being secured, trademarks being granted and the company starting to secure sales in the UK, we feel uniquely positioned to leverage the full global value of our remarkable IP and all the hard work to this point," he said.
Have we missed an expansion or partnership? Send us the details and an image to editorial@australianageingagenda.com.au
Comment below to have your say on this story
Subscribe to Australian Ageing Agenda magazine and sign up to the AAA newsletter