COVID-19 has accelerated the aged care sector's move toward digital technology, said the head of a company that provides online supports for older people living in rural and regional Australia.
"Things that were 10 years in the making got stood up in 10 minutes – the take up of digital. It debunked a lot of the myths that people didn't want to use digital platforms," Integratedliving Australia CEO Cathy Daley told Australian Ageing Agenda.
Speaking ahead of the Aged Care Digital & Technology Transformation Forum in Melbourne this week, Ms Daley said the sector had shown itself that it can deliver services virtually. "We've got everything from clinical assessments, allied health assessments, activities, exercise – all of those things are virtual."
But while information and communications technology can help enhance service delivery, Ms Daley said digitising the aged care sector will take more than just handing staff iPads.
"We're only talking about giving someone a device in the field to access data about the client," she said. "There's a much bigger picture discussion required for the workforce to actually advance and to utilise automation and digital strategies."
Although COVID-19 has seen more aged care providers adopt digital technology, the broader digitisation of the aged care industry remains in its infancy with many operators lacking the infrastructure to fully embrace the transition, said Ms Daley.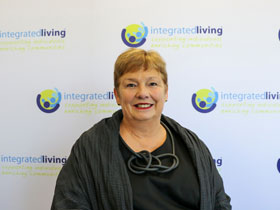 "What's missing is what I call the back and middle office – your data scientists, your business analysts, your business optimisation, your work design, your person-centred design, cyber security, program management, change management, financial-modelling scenario – all of these things are missing."
Even if providers had all of the above in place, technology on its own isn't the answer to reforming the aged care sector, Ms Daley told AAA. "What we're seeing is an absolute structural failure in the industry. The UTS report based on the StewartBrown data showed that everyone's going backwards. Throwing more money at it isn't going to make a difference."
What's needed is structural change, said Ms Daley. "Thinking about what it is we're actually delivering. What is our strategy, what is our vision, what is our business model and how does digital enable all of that?"
But while digital technology can undoubtedly offer providers useful tools, there is no substitute for trained staff on the ground, said Ms Daley. "Without the workforce with the right skills you still can't achieve the full benefits for your clients."
Comment on the story below. Follow Australian Ageing Agenda on Facebook, Twitter and LinkedIn, sign up to our twice-weekly newsletter and subscribe to AAA magazine for the complete aged care picture.