Aged care providers will not be offered any financial support by government to participate in the forthcoming trials of an opt-out eHealth system, Technology Review can confirm.
The revelation has drawn the ire of the aged care peaks, which have long been campaigning for the same kind of support other healthcare providers including GPs and private hospitals have received to connect to the eHealth system.
The government recently changed tack with the Personally Controlled Electronic Health Record (PCEHR) in response to a top-level review, allowing its $51 million trials to test opt-out arrangements for individuals, which would be rolled out nationally if successful.
The program also got a name change – to the My Health Record.
While involvement in the system for individuals will be opt-out, participation will remain voluntary for healthcare providers.
The shift to an opt-out approach came about because healthcare providers, which includes aged care and palliative care, argued they would only use the system if the majority of their clients were signed up.
Introducing the legislation to enact the changes, the government said it was providing "incentives" as well as education and training for healthcare providers.
However, while aged care providers will be involved in the trials, they will not be receiving any financial assistance from the government, Technology Review has confirmed.
A spokeswoman for the Federal Department of Health said that services, including aged care service providers, operating in the opt-out trial areas would not be offered financial incentives or financial support to participate in the trials "but will have access to training in connecting to and use of the My Health Record system, to gain access to health related information about individuals in their care, where the individual has not opted-out of the system."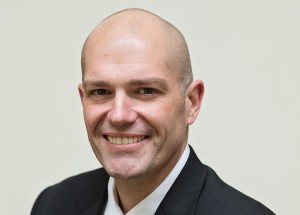 Aged care response
Leading Age Services Australia CEO Patrick Reid and Aged and Community Services Australia CEO John Kelly both expressed disappointment with this confirmation.
Mr Reid said: "That just shows the disparity between us and others, including various doctors' groups and some private hospitals. Yet, aged care misses out on these issues once again."
He said from recent conversations with Minister for Health Sussan Ley and some of her advisors he thought "there would be some parity" but "it sounds like there won't be."
"It is disappointing. It is something John [Kelly] and I will take up," Mr Reid said.
Similarly, Adjunct Professor Kelly was clearly annoyed and also said they would have to do something about it.
Latest government figures show continued low uptake of the eHealth system among aged care providers.
As at 2 October, 144 aged care residential services were registered to use the eHealth system, the latest figures showed.
The number of aged care registrations was the same as at 28 August and it is not known how many facilities are included in that.
"At this point in time we are unable to break the reported '144 Aged Care Residential Services' figure down any further," the departmental spokeswoman said.
Mr Reid also pointed out that registration did not indicate use.
Information and training
It is hoped that information and targeted training will encourage those in the opt-out regions to participate and open access information will boost the participation of others.
"The providers in trial areas will have access to information about the benefits to their services and their aged care residents that can flow from sharing heath information through the My Health Record system, given better care co-ordination," according to the department.
"Targeted education and training will be provided to healthcare providers, including those working in aged care settings, in the opt-out trial locations. Those outside the opt-out trial locations will have access to a range of self-paced, user driven online training materials. These will be available from early-2016."
On maximising aged care provider participation, Mr Reid said the one benefit was that many of the major aged care vendors were already PCEHR compliant.
"The problem is of course is that providers are not. They haven't interacted with the system to any large extent because of the limited application in aged care," he said.
Discharge, transition and transferring patients to acute care are among key functions important to the aged care sector, he said.
"Many of the process and workflow issues need to be defined and it sounds to me that they are planning to fail if they are not including some other form of support apart from training."
The department has confirmed that the opt-out trials are planned to commence by mid-2016 but there is still no word on the trial sites even though that announcement was expected last month.
However, the government released the trial sites selection process last week based on criteria agreed by State and Territory Health CEOs.
Key site criteria includes demonstrated existing eHealth capabilities and utilisation of eHealth services across local health services including general practice, pharmacy, aged care services, and at least one hospital and higher than average PCEHR uptake by providers.
Have you got something to say on this issue? Add your comment below.
Sign up to Technology Review's weekly e-newsletter for news and analysis, as well as coverage of the latest products, resources and events.