A New South Wales regional aged care provider is building a virtual reality driving simulator in one of its facilities so older drivers in the community can practice driving without being on the road.
McLean Care is developing the virtual reality (VR) simulator in partnership with Deakin University and with a $726,000 grant from the Commonwealth's Dementia and Aged Care Service (DACS) Fund.
The project aims to create a safe, low-risk environment for drivers aged 70 – 80 that may assist to address driving-related anxieties and maintain their licences longer.
It will sit in a custom-built room at McLean Care's aged care facility in Inverell, where others including residents with dementia will be able to use it to re-live the experience of driving a car.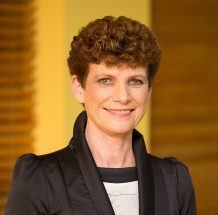 McLean Care CEO Sue Thomson said the simulation would provide an opportunity for older drivers in the community to maintain their independence.
"If we take away older people's drivers licences, we're taking away an element of their independence, and then they become more reliant on other people," Ms Thomson told Australian Ageing Agenda.
The inability to maintain independence is one of the causes of older people being admitted prematurely into residential aged care services or home care programs, she said.
In NSW, a practical driving test is required to be undertaken every two years after a person turns 85 to assess their competence behind the wheel.
Ms Thomson said the VR system could fill a need in the small community, where a lot of residents have mourned the loss of their licence and their ability to maintain contact with their relatives and friends.
The driving simulator will be made up of the shell of a Holden Captiva with VR technology installed inside. It will be fitted with sensors, which will measure drivers' reaction times and heart rates to assess their physiological responses to certain aspects associated with driving.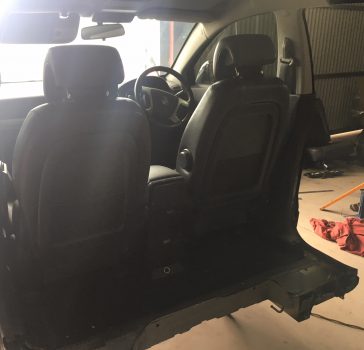 The virtual reality environment is being created to reflect the local streets of Inverell and nearby country-road driving. The design will also incorporate important local buildings, major shopping centres and retail outlets to maximise user experience.
It will simulate the driving environment completely, Ms Thomson said.
"The drivers will come to roundabouts and have to give way. There will be parking near banks and all the large retail outlets of the town. They will also have to physically reverse, stop, put the blinker on and give way," she said.
The driving simulator is now at Deakin University in Victoria where the VR technology is being fitted. It is expected to return to Inverell in June for the first phase of testing.
This project development is the first-of-its-kind in Australia to incorporate 3D modelling, sensors and simulation training technology, which can enable independence and improve social outcomes for older drivers.
Ms Thomson said she saw potential for this project to expand on an international scale and for the technology to benefit both older drivers and anyone that holds a licence.
Want to have your say on this story? Comment below. Send us your news and tip-offs to editorial@australianageingagenda.com.au 
Subscribe to Australian Ageing Agenda magazine