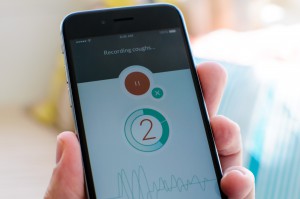 A clinical study investigating the effectiveness of Australian-developed smartphone medical applications for diagnosing and managing respiratory disease has been extended to adults following positive results with child patients.
The apps are being developed by ResApp Health to be used by health professionals and consumers in telehealth, emergency departments, primary practice and the home.
The technology is based on machine learning algorithms, which were initially developed by the University of Queensland with funding from the Bill and Melinda Gates Foundation, and use sound to diagnose and measure the severity of respiratory conditions without the need for additional hardware.
ResApp Health announced in mid-December it had approval to enrol its first adult patient at the Joondalup Health Campus (JHC) in Perth, which provides emergency services to around 100,000 patients per year, 80,000 of whom were adults.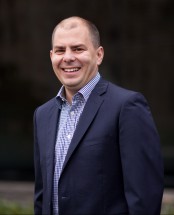 CEO and managing director of ResApp Health, Dr Tony Keating said older Australians would be among the participants recruited for this study.
"Diseases such as pneumonia and chronic obstructive pulmonary disease (COPD) have a large prevalence in people aged 55 and older. For example, one in 20 Australians aged 55 and older suffer from COPD," Dr Keating told Technology Review.
"There is also a large proportion of elderly Australians who do not realise that age is a risk factor for pneumonia and many who not been vaccinated against pneumococcal pneumonia, a severe form of pneumonia."
The ResApp UQ collaboration aimed to demonstrate that the technology, which was already shown to be highly accurate for diagnosis of childhood respiratory conditions, could be extended to adults.
Dr Keating said extending the clinical study to adults was an important next step.
"With over 450 children enrolled in our paediatric study in just eight months, we have demonstrated the robustness of our machine learning algorithms to accurately diagnose the majority of childhood respiratory diseases," Dr Keating said.
Preliminary results of the ongoing multi-site clinical study had demonstrated accurate diagnosis of pneumonia, asthma/viral wheeze, bronchiolitis, croup and upper respiratory tract infections in children, he said.
"Including adults in the JHC study not only provides access to one of Australia's busiest EDs, it utilises much of the same clinical team and logistics allowing us to achieve fast adult patient enrolment."
The study was targeting 400 adults presenting to the ED with respiratory conditions such as upper respiratory tract infections, bronchitis, pneumonia, asthma and chronic obstructive pulmonary disease.
JHC director of medical services Dr Simon Wood said they were pleased "to extend the very successful childhood study into adult patients" and looked forward "to seeing how digital health technologies can be integrated into the practice of medicine and improve patient care."
Preliminary results are expected in the first half of 2016.
Sign up to Technology Review's weekly e-newsletter for news and analysis, as well as coverage of the latest products, resources and events. You can also follow Technology Review on Twitter. Send your company news, tip-offs and news on tech resources, products and events to negan@intermedia.com.au.