A research institute at Macquarie University has secured $1.8 million to develop a digital dashboard to help aged care providers monitor quality indicators and improve the health and wellbeing of residents.
Minister for Health Greg Hunt announced last week a $1.3 million-grant for the Macquarie University's Australian Institute of Health and Innovation from the National Health and Medical Research Council is among 298 new projects to share $440 million in funding.
AIHI announced it received an additional $500,000 from project partner Anglicare, a not-for-profit provider of services including residential and home aged care services in Sydney and surrounding cities, to create the dashboard.
Project lead Professor Johanna Westbrook said the project aimed to create a digital dashboard of integrated aged care data that would identify and support residents at risk of poor outcomes.
"The dashboard will allow providers to monitor indicators of care quality in real time and support general practitioners and staff to obtain an overview of each resident at a glance and make evidence-based decisions about their care," Professor Westbrook told Australian Ageing Agenda.
"Aged care providers collect vast amounts of clinical and care management data, but these data silos are rarely integrated to provide a comprehensive picture of changes in a resident's health and wellbeing, which could inform preventative care before a crisis occurs," said Professor Westbrook, director of AIHI's Centre for Health Systems and Safety Research.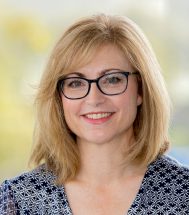 The project also aims to address several issues already highlighted at the aged care royal commission including the monitoring of pressure injuries and medication management.
Using existing data is the key to improving the quality of aged care without placing additional burden on staff, Professor Westbrook said.
"With the dashboard, aged care providers will be able to monitor quality indicators across their services and identify and support residents at high risk of poor outcomes.
"This information can also be used to assess the effectiveness and cost-effectiveness of new interventions and programs," she said.
Professor Westbrook said the dashboard would support better care for falls and wellbeing across both residential and community aged care settings.
"Falls are a major cause of harm for older adults and older Australians report wellbeing as a central goal for aged care.
"This project will work closely with aged care clients and their families to understand the information they want about their care and how the dashboard can best deliver this," Professor Westbrook said.
Other project partners include the Sydney North Primary Health Network, Northern Sydney Local Health District, Deeble Institute for Health Policy Research and the Aged Care Quality and Safety Commission.
"Working closely with Anglicare and our other partners, this groundbreaking project will deliver an innovative approach to enhance the safety and quality of aged care services and provide measurable benefits to clients and staff across the aged care sector in Australia," Professor Westbrook said.
The project will commence in October. The dashboard will be developed, tested and evaluated over five years.
Comment below to have your say on this story
Subscribe to Australian Ageing Agenda magazine and sign up to the AAA newsletter