Emerging technologies are helping aged care residents improve their connections with loved ones and create a sense of reminiscence, the early findings of a University of Melbourne study show.
The research, which commenced in November last year, aims to evaluate the benefits and challenges of using technologies such as virtual reality, video conferencing, robots and robotic pets in aged care and the impact they have on residents' wellbeing (read our backgrounder here).
Lead researcher Dr Jenny Waycott said they have so far undertaken 11 in-depth interviews with aged care staff, technology developers and project managers and received 16 responses to a survey about how technologies are currently being used in the aged care sector.
"There seems to be a really big interest in those simple communication technologies like video conferencing tools to enable, for example, somebody who can't leave the facility to attend a family wedding virtually," Dr Waycott told Australian Ageing Agenda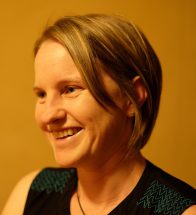 "The benefit is enabling people to have access and connection to the broader world," said Dr Waycott, a senior lecturer and ARC Future Fellow at the University of Melbourne.
Dr Waycott, who will present the early findings of the Australian Association of Gerontology conference next month, said reminiscence was another recurring theme.
"Things like virtual reality can be used to enable people to travel back to where they previously lived or have experienced in the past and that can facilitate the sharing of stories with care givers and with others," Dr Waycott said.
Providers and facilities are implementing particular initiatives in response to an individual resident's identified need, she said.
"It's quite reassuring to know that it's not being introduced to just be innovative, but it's being introduced in response to particular social needs that residents and clients might have," Dr Waycott said.
Time and will challenges use of tech
Implementing emerging technologies in aged care is influenced by the amount of time staff have available and staff and residents' willingness to use it, Dr Waycott said.
"Introducing technology does involve a significant learning curve… it means that people's attentions are taken away from the activities they would normally do and focused on using the equipment and making sure they're working and helping the resident use the equipment."
Technology, such as a virtual reality head mounted display, can also be difficult and uncomfortable to use, she said.
"There might be a lot of excitement to how this can bring the outside world into the lives of someone living in aged care, but it has to be done very cautiously because it can be very difficult to use."
Dr Waycott said the study is now focusing on the organisation's experience, which includes staff and family members of residents, and involves conducting interviews and making observations about particular experiences and challenges when using specific technologies.
The Technology for Enrichment in Aged Care survey is open until the end of January 2020 and available here.
The Australian Association of Gerontology conference takes place at the International Convention Centre Sydney on 5 – 8 November. Find out more here.
Australian Ageing Agenda is a media partner of the AAG.
Comment below to have your say on this story
Subscribe to Australian Ageing Agenda magazine and sign up to the AAA newsletter