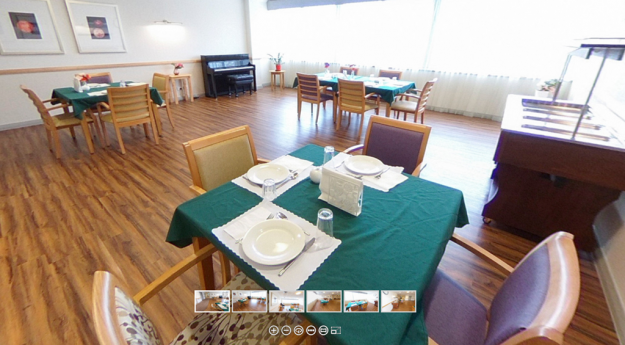 Online tours of aged care facilities can offer an alternative to strangers walking around the homes of residents.
Members of the public can now walk through each of Braemar Presbyterian Care's three aged care facilities in Perth at any time of the day. All they need is an internet-connected computer, tablet or smartphone.
The WA-based provider began offering room-by-room online virtual tours this year to reduce the number of people attending guided physical tours.
The first thing residential providers should be considering when people ask for a tour is the privacy and dignity of the people who are living in the facility, says Wayne Belcher, Braemar Presbyterian Care's chief executive officer.
"Every time we enter a facility, we are entering a resident's home and it's very difficult to say that it is ok for strangers to come into someone's home," Belcher tells Australian Ageing Agenda. 
"I would not allow strangers to enter my own home from the street and I'm sure most people would have the same view."
Even a visit to common areas by members of the public is invading the privacy of residents, Belcher says.
Staff conducting the site tours at Braemar are finding some people participate just to get an idea of what aged care looks like rather than because they or a family member is looking to move into the facility, he says.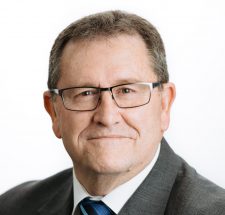 "The virtual tours are a way to reduce the significant number of people who are just wanting to have a look at what the building is like on the inside, with no real necessary need to be physically on-site at the time that they are looking at the facility."
There were 260 online tours of the three facilities in the first four weeks of the virtual service, which launched at the end of February.
This equates to more than 40 physical tours if there are six people in each group, says Belcher.
"That would be inconvenient to the residents whereas virtual tours give us the opportunity to showcase to the broader market what the facility looks like."
Virtual tours are an effective option for interested residents and family members, says Belcher. People who are really entering aged care, such as those who have had an aged care team assessment, still get the opportunity for a physical visit of the facility, he says.
The virtual tours can also help new residents become familiar with the facility before they move in. "It's a great introduction so that when they are ready to confront the whole admissions process… they are a little prepared," Belcher says.
Making it accessible
The visual content of the virtual tours has been captured using a 360-degree camera to help create a walk-through style experience of the facility for viewers. The images of the various aspects of the facilities have been uploaded on the provider's website for individuals to virtually tour any rooms or areas they choose.
It was important to ensure the service was compatible across platforms and devices and that no external software needs to be downloaded to make the service as accessible as possible, says Belcher. It was also important to ensure that residents and any of their personal information were not visible throughout the photography process, he says.
"We made sure we removed any identification on charts and pictures on walls, or if they couldn't be moved, we would go to a different room just to make sure that nothing would breach the privacy of existing or past residents."
For other providers looking to do something similar, Belcher recommends making sure that all aspects of the website are user-friendly including size-adjustable text and colours that suit the visual acuity of seniors.
"Involve care recipients and their family, think about the privacy and dignity constraints that are manageable, and also think about costs. Don't necessarily go for the highest cost provider."
This article appears in the current May-June edition of Australian Ageing Agenda magazine.
Comment below to have your say on this story
Subscribe to Australian Ageing Agenda magazine and sign up to the AAA newsletter