The trial of a video and audio surveillance system in South Australian state-run aged care facilities has officially started almost two years after it was expected to kick off.
The $785,000 12-month trial of the monitoring system uses closed-circuit television (CCTV) and aims to enhance resident safety and care.
The trial kicked off at Mount Pleasant Aged Care on 22 March and Northgate House on 29 March, a spokesperson from SA Health told Australian Ageing Agenda.
There are currently 12 residents at Mount Pleasant Aged Care and 15 residents at Northgate House who are participating in the trial, the spokesperson said.
It includes three homes fewer than initially slated and is also starting almost two years later than first planned because of technology partner issues and the health pandemic.
The trial involves placing recording devices in residents' bedrooms and common areas, which will detect trigger movements and sounds and signal the need for a rapid response.
The technology uses artificial intelligence to identify falls, calls for help or unusual movements, which triggers an alert to be sent to operators at an independent monitoring centre who will then notify staff to respond.
Footage of incidents, including the minutes before and after, will be securely stored onsite for review from authorised personnel.
Residents can choose whether the recording devices in their bedrooms are activated and opt in or out of participating at any time.
SA Minister for Health and Wellbeing Stephen Wade said protecting aged care residents was a key priority.
"The trial will provide the government with valuable information about the viability of audio-visual surveillance and monitoring within residential care settings," Mr Wade said.
Director of the Office for Ageing Well Cassie Mason said SA Health has worked closely with residents, families and staff to ensure privacy is maintained.
"We pride ourselves on delivering quality care to our residents, and their safety and privacy are top priorities," Ms Mason said.
The trial will be assessed by an independent evaluator. A steering committee of consumer, stakeholder and government representatives will oversee the pilot and the outcomes will guide the use of CCTV in SA Health aged care facilities.
Peak backs trial
Leading Age Services Australia CEO Sean Rooney welcomed the trial and said the technology had potential to improve resident wellbeing.
"The trial offers an opportunity to test the value of more individual surveillance in residential aged care but also to examine how surveillance data is managed in a way that is consistent with privacy principles, and to assess the rights of staff as well as residents and their families," Mr Rooney told AAA.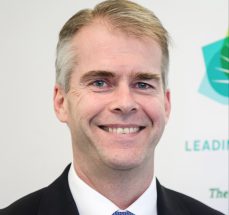 "Providers should be open to discussing the use of surveillance with families and residents particularly in cases where surveillance is requested in response to concerns about care," he said.
The use of CCTV in residential aged care has the potential to enhance to the safety and wellbeing of residents, Mr Rooney said.
"However, the primary safeguard should be fostering a culture of disclosure where residents, families, staff and carers are encouraged and supported to identify things that may not look right and to feel confident that their concerns will be addressed," he said.
Mr Rooney said the results of the trial will be watched with interest from the sector.
Read also
SA tech provider heads up CCTV trial
Comment below to have your say on this story. Subscribe to Australian Ageing Agenda magazine and sign up to the AAA newsletter