Technology is essential to healthy ageing and as people live longer there will be a competitive advantage for organisations that view seniors as a new market opportunity, rather than the responsibility of governments.
That's according to Michael Hodin, executive director of the Global Coalition on Ageing, a partnership of business, government, academia and non-government entities focused on developing initiatives and public policies that address global ageing.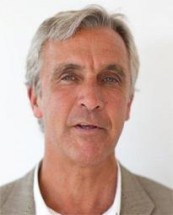 Mr Hodin, who is based in New York, was in Sydney last week to speak at AMP's Amplify Festival on rethinking growth for 21st century consumers and "the golden opportunity of the silver economy."
He said innovative technologies that could contribute to healthy ageing ranged from apps that enabled family and professional carers to work together to telehealth and monitoring sensors in the home and cutting-edge medicines to manage chronic disease.
"It enables healthier ageing and then also has a flow to a more active ageing, which is good for everyone," Mr Hodin told Technology Review at the event.
While all of these technologies were available now, their ubiquity came down to scalability, price and application, said Mr Hodin, who is managing partner of the High Lantern Group, a strategic planning consultancy.
"It is like any market development where there is an ability to pay for things or having the incentive to innovate or make them available. As that happens the price will come down and then you have even further scalability, which has a virtuous targeted cycle."
The huge explosion of demand due to the sheer number of people in the older cohorts had created a marketplace never seen before. He said:
"Any company, any enterprise, any innovative organisation could be looking at this demographic shift through the lens of ageing."
Mr Hodin likened it to how companies might look at the opening of the Indian and Chinese marketplaces and their billion-plus populations. "If you begin to look at it through that strategic lens you will then have incentive for market development, innovation, entrepreneurship both in small places and large places," he said.
While there were no particular barriers to enter this burgeoning marketplace compared to any other, Mr Hodin said it would require a shift in thinking for those that still saw the needs of older people as the responsibility of government, the social public welfare framework or the not-for-profit sector.
"The one thing that might exist in certain cultures is the presumption that this should be 'owned by the public sector' and I think that is a huge mistake… The barrier to entry is the stigma in people's minds. The cultural presumptions that are from the 20th century, and that is why we think of this as a competitive advantage for those who have figured it out."
Mr Hodin said there were plenty of seniors who were active and engaged, which created even more opportunities.
All companies – from healthcare to financial services to fashion – should have strategies to increase growth for this demographic, he said. "Calvin Klein is nuts if he doesn't think about the market opportunities for 60-and 70-year-olds. It is a growth market. That again is going to be a win, win, win for everyone."
Sign up to Technology Review's weekly e-newsletter for news and analysis, as well as coverage of the latest products, resources and events. You can also follow Technology Review on Twitter.