A coordinated approach to staff education has led to greater uptake of training and a new push towards self-directed learning.
Given the ongoing reforms to aged care and the changing policy and practice landscape, quality staff training has become highly sought after, as organisations seek to ensure their frontline workers can deliver cutting-edge practice.
But like many aged care services operating residential and community aged care, Victorian provider Benetas found its approach to staff training varied across its sites, often dependent on the individual manager.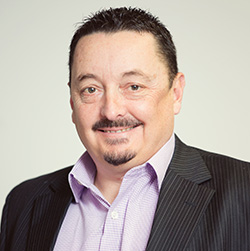 Fast forward two years and the provider has launched an online learning platform where staff can access learning content, keep track of their progress and take responsibility for their professional development.
It's the latest element of the organisation's three-pronged approach to create a "culture of learning," according to Andrew Jamieson, who joined Benetas in 2014 tasked with creating an organisation-wide approach to learning and development.
As well as utilising technology, the strategy fosters self-directed learning and developmental leaders, said Mr Jamieson, who came to Benetas having held learning and development roles in the mining and consumer goods industries.
Creating consistency
"When I started, Benetas had some really good foundations; the culture of the organisation is really supportive of learning and growth. But they really wanted to establish consistency," Mr Jamieson told Australian Ageing Agenda ahead of his presentation at the Leading Age Services Australia national congress next month.
"In many instances, learning consisted of sending someone off on a course. That presented us with a number of challenges, such as the cost of providing backfill to cover someone's shift, and in community care there was the issue of a geographically dispersed and mobile workforce," he said.
The organisation already subscribed to education provider the Aged Care Channel, so Mr Jamieson set about developing a curriculum that would encourage community care staff to more fully use the resource.
"That also clarified our expectations, around what we wanted staff to do and achieve," he said.
The curriculum covering six modules has been successfully implemented over a 10-month period, with more modules to come.
In its residential aged care sites, the provider has again utilised ACC content, while also incorporating other learning resources, Benetas policy documents and online assessments, in a new online suite covering the mandatory training modules.
Learning from experience
Mr Jamieson said the new coordinated approach at Benetas also valued work-based learning.
It had adopted the 70-20-10 model, which argued the majority of learning came through on-the-job experience (70 per cent) and learning from supervisors, experienced peers and mentors (20 per cent) compared to formal learning (10 per cent).
"It's about understanding how people learn, and if we believe that the only way to learn is by going on a course then you miss out on a whole range of possibilities," he said.
The Leading Age Services Australia national congress takes place 9-12 October.
Want to have your say on this story? Comment below. Send us your news and tip-offs to editorial@australianageingagenda.com.au 
Subscribe to Australian Ageing Agenda magazine (includes Technology Review)