Six technology companies have formed a consortium to connect their systems with the aim of improving quality, efficiency and transparency in aged care.
Webstercare, Extensia, Foxo, Visionflex, MEDrefer and Humanetix have partnered to become the Aged Care Technology Consortium. Their syndication means the companies will be able to integrate a suite of technologies to demonstrate coordinated care in residential aged care settings.
"The consortium provides a unique and powerful opportunity to show how it is possible to solve some of the ongoing challenges in aged care," said Webstercare managing director Gerard Stevens.
While the benefits of integrated technologies in aged care are significant, the sector remains largely disconnected, with a lack of information sharing between aged care facilities, hospitals, general practitioners, allied health, older people and families.
"Our companies agreed to cooperate to showcase what can be done. It is about integrating aged care to ensure that wherever a patient goes in their care journey their information seamlessly travels with them," said Mr Stevens.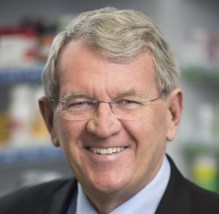 "Aged care shouldn't exist as an unconnected silo, especially when older people rely on primary care, allied health, specialists and support services in various combinations," he added.
Between them, the six companies provide technologies for real-time communications, workflow and administration, telehealth and remote monitoring, referrals, medication management, and health information sharing.
Other companies with recognised track records of delivering in the health, aged care, Indigenous health and disability care sectors are welcome to join the consortium, said David Clarke, CEO of Hills Limited, which recently acquired Extensia.
"We are not trying to create a club that no one else can join. Quite the contrary, we want to show how industry takes the initiative and we encourage other innovators to participate to ensure the consortium offers the best collection of technologies to aged care providers and those who use their services," he said.
Listing some of the benefits of integration, Mr Clarke identified early recognition of health needs, improved services in rural and remote areas, more staff time for patient care, better engagement with families, and individual control of information.
Aged care behind the technological curve
Last year, the royal commission found that the aged care sector was stuck in an analogue age. "The aged care system is well behind other sectors in the use and application of technology and has no clear information and communications technology strategy. This mix of factors has resulted in an aged care sector that is behind the research, innovation and technological curves," read the report.
"The aged care sector is primed for technological transformation," said co-founder and CEO of Foxo Luke Fletcher. "Together we can start to solve problems that are a consequence of disjointed and disconnected legacy systems that underserve the patients, clinicians and carers who use them. We can do better together."
Comment on the story below. Follow Australian Ageing Agenda on Facebook, Twitter and LinkedIn, sign up to our twice-weekly newsletter and subscribe to AAA magazine for the complete aged care picture.