APPLICATION: South Australian aged care provider Eldercare has improved operational efficiency, billing accuracy and reporting timeframes with a new system to support regulatory and industry change.
Eldercare has implemented Epicor's Senior Living Solutions (SLS) software to handle the financial, regulatory and compliance requirements of its business, which comprises approximately 1,000 aged care beds and 200 self-contained retirement units across 22 locations in Adelaide and Yorke Peninsula.
After identifying a high level of risk with its previous billing solution, Eldercare sought a product that could adapt to varied funding structures, offered flexible financial reporting capabilities, met current and future financial, compliance and governance requirements, and facilitated Medicare claims and rebates.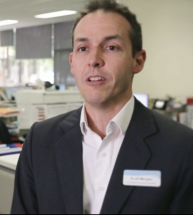 Key requirements were a ready-to-go, easy-to-maintain software that could deliver processing efficiencies, keep up with financial management demands, and grow the business, said Scott Morgan, corporate services executive for Eldercare.
"We needed a new system with strong functionality around client management, client reporting and client billing and we wanted it to be ready to go and sufficient for our needs right out of the box, without requiring a lot of customisation," Mr Morgan said.
"We wanted to be able to manage the system ourselves after the implementation without requiring ongoing consulting and maintenance services from the vendor.
"It was important to us that the technology enabled us to implement and manage business process improvements and gave us the ability to write our own reports."
Epicor SLS is designed, developed and supported in Australia by local developers.
Mr Morgan said Eldercare followed the Epicor Signature implementation methodology and found that Epicor staff had strong project management and technical skills and knew the Australian aged care sector well.
He said key benefits of the new solution included:
easy to use and sophisticated enough to handle multifaceted billing and compliance requirements
improved operational efficiency and billing accuracy
standardised and centralised business functions
automated processes resulting in reduced end-of-month reporting timeframe
increased system controls and improved data governance through tools such as exception reporting
integration with clinical care and other financial systems
access to more timely and accurate data
improved customer service and capabilities to respond to client inquiries
tools and framework to internally implement and manage ongoing business process improvements and reporting requirements.
Mr Morgan said staff are describing the system as more intuitive and easier to use than their previous technology. Being able to automate many end of month processes, including accruals and reconciliations, has brought many efficiencies, he said.
"We've also been able to integrate our clinical care system with Epicor SLS, to feed data between both systems. As a result, we have shortened our end of month timeframes to deliver more accurate and timely financial reports."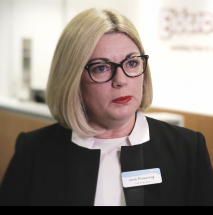 Eldercare chief executive Jane Pickering also said the feedback from staff was positive.
"One of the subject matter experts within our billing team has commented a number of times that the implementation of all the changes as a result of legislative reforms over the last twelve months would have been much more difficult if we were still using our previous system and processes," Ms Pickering said.
The new software also helps Eldercare serve its customers better through access to more timely and accurate data, which allows a faster response to to client inquiries than previously, she said.
"The biggest advantage of Epicor is that it gives the families and residents peace of mind, knowing that we've got the capacity and the systems in place to look after the residents' financial issues."
Has your organisation achieved a benefit, solved a challenge or created new opportunities through the application of new technology? Let us know by emailing negan@intermedia.com.au.