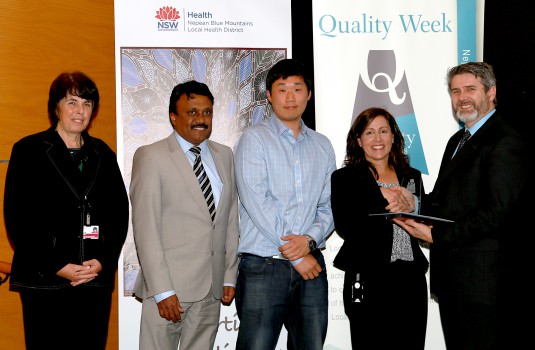 A NSW project that connects acute aged care services in hospital with patients living in residential care facilities via telehealth has recently picked a health district award for its success in reducing hospital admissions.
The Hand in Hand project won in the integrated healthcare category at the Nepean Blue Mountains Local Health District (NBMLHD) 2015 Quality Awards.
The initiative allows patients to attend a video consultation with a clinician while remaining in their residential aged care home.
The project has resulted in reduced hospital readmissions rates and geriatric emergency department presentations for patients from selected residential aged care facilities, improved patient satisfaction, reduced travel times for the acute aged care services team and better use of resources, according to a NBMLHD spokesperson.
Telehealth nurse manager Tanya Baldacchino said the project facilitated care in the most appropriate setting to deliver the best possible health outcome and benefit patients through reduced travel time and improved quality of care.
"Research has shown there is an increase in confusion and falls in hospital for elderly patients and patients have emphasised their distress when waiting for extended periods in busy emergency departments or having to wait for outpatient appointments," Ms Baldacchino said.
"By using telehealth, the Hand in Hand project has made it possible for residents in nursing homes to remain in their homes whilst receiving specialty care. Patients can have the consultation in their room whilst being supported by a nurse who is familiar with the patient."
"Continuity of care has also improved as telehealth consultations often involve a doctor that was involved in the care of the patient while in hospital," she said.
Sign up to Technology Review's weekly e-newsletter for news and analysis, as well as coverage of the latest products, resources and events. You can also follow Technology Review on Twitter.
Send your company news, tip-offs and news on tech resources, products and events to negan@intermedia.com.au.