Telstra Health has launched a new app this week that allows residential aged care staff to document at the point of care in real-time using a mobile device and icon-based interface.
The app, CareKeeper, is integrated with Telstra Health's Clinical Manager software to enable one source of truth and allow providers to maintain unique chart types.
The icon-based design aims to reduce the burden of written documentation and language barriers for personal care workers.
Telstra Health's head of aged and disability, Michael Donnelly, said CareKeeper allowed staff to document quickly at the point of care so they could spend more time creating a positive environment for residents.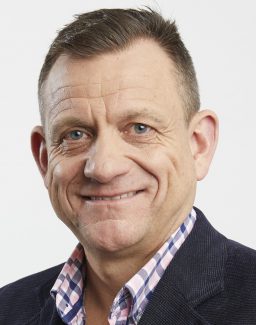 "With half of Australia's personal care workers aged 40 or under, we're conscious that innovative solutions are now the expectation. We've therefore co-designed CareKeeper with clients to ensure a positive user experience was front of mind.
"The app also includes offline capabilities, is hosted securely via Microsoft Azure's cloud platform, and contains security features such as unique log in credentials, access based on role type, and automatic log out after a set period of inactivity," Mr Donnelly said in statement.
Other features include:
easily view, action and record care delivered via a mobile device
easily identify what care needs to be actioned through the use of iconography
streamline care activity workflows with the most urgent tasks brought to the surface
real-time capture of information in the form of charts and progress notes.
CareKeeper has been in production with a small group of clients for the last 12 months. Mr Donnelly said feedback from beta clients found more than half of staff saved from 15 minutes to two hours per shift using CareKeeper (57 per cent) and three-quarters of users took less than half an hour to learn how to use the application (78 per cent).
Bushland Heath Group executive care Manager Jodi Carey said residents and families have reported carers were more visible on the floor since using CareKeeper.
"Residents and their families had previously provided feedback that there were not enough staff. Since carers are more visible on the floor now that they are using CareKeeper, the feedback has been overwhelmingly positive," she said in a statement.
Main image: Telstra Health's CareKeeper app
Comment on the story below. Follow Australian Ageing Agenda on Facebook, Twitter and LinkedIn, sign up to our twice-weekly newsletter and subscribe to AAA magazine for the complete aged care picture.