When moving into a residential aged care facility, residents often experience chronic and life-limiting health conditions. To enhance the palliative and end-of-life care received, Flinders University's specialist palliative care and advance care planning advisory service has developed an IT system called the Digital Dashboard.
The End of Life Directions for Aged Care project was co-led by Professor Jennifer Tieman, the inaugural director of the Research Centre in Palliative Care, Death and Dying at Flinders University.
"We wanted to ensure that the care that is provided meets and recognises the needs [residents and clients] have over that time and to enable time for both the person and their family and the service to make sure that their [end-of-life] needs are met," Professor Tieman told Australian Ageing Agenda,
The dashboard collects data from a staff member's computer and produces a set of reports, prompts and alerts to help those administering the care keep tabs on the end-of-life activity of their clients. "That provides to services in both the residential and home care space the ability to organise the practice of their care for people coming to the end of their life," she said.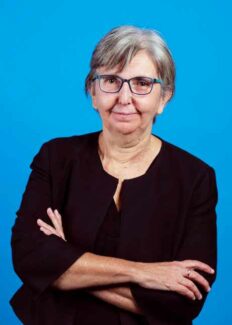 "If you take a question like advanced care planning for example, [staff] would look at [the data] and ask, 'What proportion of our residents or clients have an advanced care plan? And how many had one when they died?'" she said. "This gives people a way to understand how we organise care and provide care over a period of time."
In 2020, ELDAC conducted a three-month implementation trial of the dashboard across 14 aged care sites. The system proved to be so beneficial to the facilities that they all continued to use the free technology once the trial had ended.
Carinity was among those service providers taking part in the trial. "It is accessible to each nurse on their computers in their work stations and gives them a real-time view of where each patient is at their palliative and end-of-life phase," said Larissa Gear, Carinity's regional residential manager.
Yaandina Community Services in Western Australia also trialled the tech. "It's so important to have a plan in place and to know what to do when sudden deterioration occurs," said a spokesperson. "If more aged care facilities adopted the dashboard, I think a lot more residents in Australia would have access to better quality palliative care."
The Royal Commission into Aged Care Quality and Safety identified end-of-life care as a critical service. Being able to track palliative and end-of-life care activity "promotes a culture that recognises the value of care at the end of life for the person, the family, and the provider," said Professor Tieman.
Comment on the story below. Follow Australian Ageing Agenda on Facebook, Twitter and LinkedIn, sign up to our twice-weekly newsletter and subscribe to AAA magazine for the complete aged care picture.