A leading international expert in the use of ICT in aged care has urged providers to be agile when it comes to choosing technology, citing telelhealth boxes that have been "overtaken" by more suitable wearable devices.
Dr Kevin Doughty, director of the UK's Centre for Useable Home Technologies, said the traditional telehealth model "is dead."
"That equipment should be taken off from the shelf and put straight in the bin because they have been overtaken by things that are better, more usable, and far more conducive to the public," Dr Doughty told Technology Review.
All the signs were pointing to a future involving wearable devices, rather than "telehealth boxes," said Dr Doughty.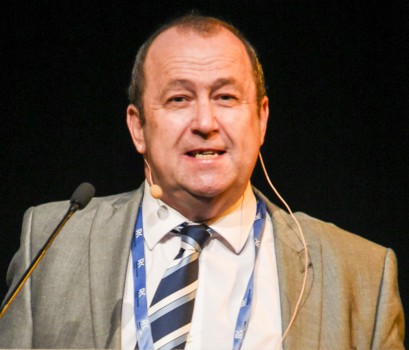 Clients were constrained by traditional telehealth equipment that had to be used in the home at a particular time, he said. Instead, devices needed to become ambulatory so they could be worn by individuals, who were increasingly interested in something that matched their persona.
Personalisation and preference would be key to choosing a wearable that kept the client engaged and ensured high levels of uptake and satisfaction levels, he said.
Dr Doughty was in Queensland recently to run a series of events with Community Resourcing Worldwide for community aged and disability care providers.
He said there was a danger that service providers would "get so firmly in bed" with some technologies that they stifle choice for clients. Providers should also realise that older people will be increasingly buying or bringing their own devices, he said.
Aged care providers needed to be agile when it came to the devices and technologies they used. What's more, with the the rapid advancements taking place, providers also needed a view of the future when signing supply contracts, Dr Doughty said.
"It could be a five-year contract because there are reduced rates, but are you tying yourself into something that is ultimately going to make you look silly," he asked.
Future of assistive technology on show
The future of assistive technology was in smart wearable devices that were connected, portable and can be personalised, said Dr Doughty, who showcased new and emerging devices ranging from expensive medical devices to the latest low-cost aids at a workshop in Brisbane.
He told delegates that computers, smartphones, sensors, longer-lasting batteries, new materials and fabrics, and sophisticated but affordable virtual reality headsets were among the key enablers for the rise of wearable devices, which included clothing for vital signs and activity monitoring, jewellery, attachables for telecare, sensory aids, and exoskeletons.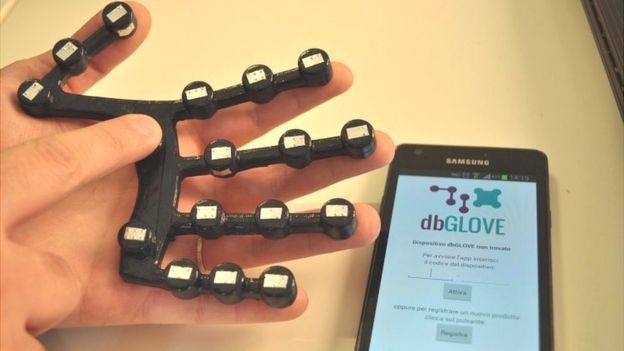 Among the technology showcased were $15 cardboard VR viewers, touch and feel gloves for the blind, "hug suits" for those needing more contact, a vast range of GPS-enabled devices and clothing accessories to find people, and temporary tattoos for activity tracking.
Dr Doughty said the price of a wearable technology would indicate clearly whether it was a medical device or an aid, but both had a place in consumer directed care.
Offering choice and impartial advice were the key elements aged care providers needed to consider when helping clients decide which type was best for them, Dr Doughty said.
"Services need to have a choice for people that allows them to use the low-cost option that they are probably used to, because the low-cost option will almost certainly use existing technology, such as a smartphone or tablet," Dr Doughty told Technology Review at the event.
Rather than be concerned about promoting a cheaper non-medical option, Dr Doughty said it was the responsibility of a good ethical service provider to offer a balanced argument and impartial advice.
Sign up to Technology Review's weekly e-newsletter for news and analysis, as well as coverage of the latest products, resources and events. You can also follow Technology Review on Twitter. Send your company news, tip-offs and news on tech resources, products and events to negan@intermedia.com.au.