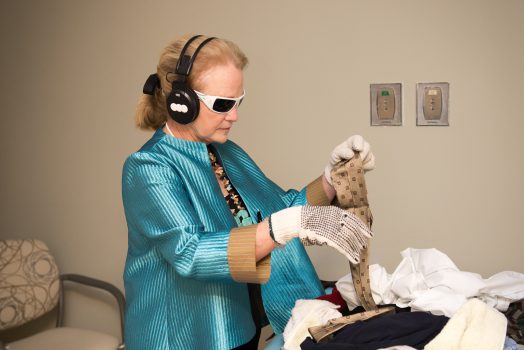 An education program using virtual reality simulation has improved understanding and empathy among staff about caring for residents with dementia, an aged care executive tells Australian Ageing Agenda.
The Virtual Dementia Tour is an experiential educational tool that aims to raise awareness about how to provide professional, individualised and empathetic care for residents living with dementia, said Rebecca Hogan, operations manager at aged care and retirement living provider Churches of Christ in Queensland.
"The simulation enables participants to experience real life scenarios, including the physical and psychological challenges people living with dementia face, and use this experience to inform person-centred care," Ms Hogan told AAA.
"By understanding dementia from the person's point of view, we can improve infrastructure and services, reduce challenges and enrich lives," Ms Hogan said.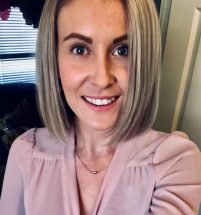 Ms Hogan will tell the Leading Age Services Australia NSW/ACT State Conference next week how the Virtual Dementia Tour provided important insights to Churches of Christ in Queensland staff about what it is like to live with dementia.
Since the provider launched the program in July 2017, more than 2,500 staff have undertaken the training, which involved a 15-minute virtual tour followed by a 30-minute debriefing session, Ms Hogan said.
"Staff are only off the floor for a total of 45 minutes but the impacts of participating in the tour, however, will last a lifetime," Ms Hogan said.
There has been an improvement in how residents living with dementia are cared for since the training rolled out, she said.
"By completing this education, staff develop greater understanding and empathy, which leads to better outcomes for people living with dementia. It supports changes in practice through improved sensitivity towards older people and people living with dementia," Ms Hogan said.
There has also been a reduction in the use of antipsychotic medication among residents, she said.
Ms Hogan said staff have responded positively to the program with some saying it has enabled them to assist residents' family members to understand what their loved one is going through and create more dementia-friendly environments.
It is important to understand that experiential education is not the complete answer to improving care for residents with dementia but it is a step forward, she said.
"I believe this program sets a solid foundation that is creating a change in mindset and transforming the way that we think about, and ultimately care for people who are living with dementia by connecting mind to heart.
"It is more than just knowing about how to manage the psychological and behavioural symptoms of dementia. The real changes occur when that knowledge takes root in our hearts and we care and respond differently because we want to not because we have to," Ms Hogan said.
The Virtual Dementia Tour was developed by American not-for profit education provider Second Wind Dreams and has been used for workforce development in more than 20 countries including the United Kingdom, Italy, Israel and Canada.
Churches of Christ in Queensland, which has the licence to facilitate use of the program in Australia, launched the program externally in November 2018. It has rolled it out to more than 40 organisations nationally since then.
The standard cost of the training program is $175 per person, but costs are tailored according to the size of an organisation and the number of participants, Ms Hogan said.
"As part of this training we offer education that assists participants to acquire knowledge and strategies to support and enhance their delivery of best-practice, empathetic person-centred care to our ageing population," she said.
The LASA NSW/ACT State Conference will take place at the Hilton Hotel Sydney on 6-8 May 2019.
Comment below to have your say on this story
Subscribe to Australian Ageing Agenda magazine and sign up to the AAA newsletter