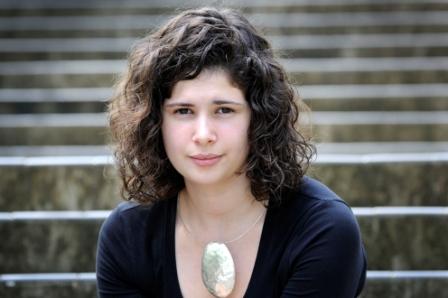 Above: QUT doctoral student, Jennifer O'Brien.
A Queensland University of Technology PhD student is seeking volunteers to help her investigate what happens to relationships of older couples, when one partner has dementia.
Jennifer O'Brien said her study aimed to understand what happened to the couples' relationship at the time of diagnosis and to find out what strategies could lead to better coping.
"We are seeking couples where one partner has been diagnosed with dementia in the past year," she said.
"We would like to speak to as many couples with a diagnosis of dementia as possible so that we can develop programs to help couples at this challenging time."
The study requires couples, not necessarily married, where one partner over 65 has been diagnosed with a form of dementia such as Alzheimer's disease, vascular dementia, or frontotemporal lobar degeneration.
Both partners would be expected to complete a written questionnaire about their relationship and their response to the diagnosis, which can be mailed to participants, or they can be assisted to complete it in person.
According to Ms O'Brien, a dementia diagnosis could have a profound effect on a person's relationship with their partner, affecting the way partners interacted and viewed their future.
"Receiving a diagnosis of dementia can be a challenging experience for the person and those closest to them. We know a dementia diagnosis can prompt significant life changes like moving house, while for others it motivates them to keep to routines and familiar environments.
"For many people, their relationship with their spouse is the most important relationship in their life but we do not know much about how this relationship is affected by a significant life event like a dementia diagnosis."
She said a lot of research had been done on how family members responded to diagnoses but it was relatively rare to ask the person who had just been diagnosed.
"We are seeking the views of both the person diagnosed and their partner because we know that just because you receive a diagnosis, doesn't mean you are not able to talk about your experiences, and it doesn't mean that your relationship is less important."
Couples who would like to help should call Jennifer O'Brien on 0419 724 995 or email j13.obrien@connect.qut.edu.au