Video cameras in aged care may be useful for preventing elder abuse but they raise other challenges, writes Karl Rozenergs.
With growing concerns over elder abuse, aged care providers and residents are increasingly interested in the uses and risks of video surveillance in aged care facilities.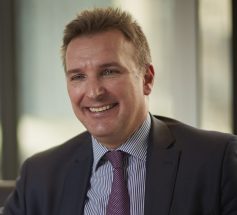 In fact, 80 per cent of the 322 respondents in Australian Ageing Agenda's online survey earlier this year supported surveillance cameras in some circumstances.
However, while video surveillance, which is also called closed-circuit television (CCTV), may be a tool to reduce elder abuse, there are several matters aged care providers must negotiate before they consider installing these devices.
These include both ethical and legal issues. Additionally, care providers owe both their residents and employees a range of legal rights and duties.
Every aged care provider should consider the following four key issues:
Privacy
CCTV is already widely used in public and common areas of residential facilities. However, using CCTV in private rooms is another matter, which some residents and their families have resisted due to privacy concerns.
Despite residential care properties being owned by providers and not residents, a provider's decision to install CCTV in private rooms must balance the resident's right to privacy with the requirements of the provider and its employees.
Residents in aged care facilities are privacy protected under state and federal legislation and common law. Laws varying across the country regulate the use of listening, optical and tracking surveillance devices, with some breaches constituting a criminal offence. It is paramount for providers to receive tailored advice on their privacy obligations to residents and employees.
Consent
Generally, these legal provisions have one thing in common: it is an offence to use a CCTV camera to record a private activity without the consent of any party involved in that activity.
As such, providers must put strong processes in place to ensure residents agree to any CCTV installations in their private rooms. This means providers should avoid hidden-camera situations in private areas.
This issue becomes complicated when residents may be unable to consent, for example due to dementia or other incapacity. While powers of attorney and advance care directives give relatives and carers certain decision-making powers in the medical context, it is unclear whether these extend to decision-making regarding surveillance.
Providers should be cautious to carefully analyse a resident's capacity to consent and the surrounding legal context before making any decisions about CCTV in private rooms.
Employment law risks
In addition to the considerations as to how CCTV affects residents, providers must also be careful to avoid being implicated in legal claims by employees.
To mitigate risk when dealing with alleged misconduct of employees, providers must undertake a thorough investigation and avoid making assumptions. Sometimes CCTV footage may help providers get a clearer picture, but proper process must be followed throughout any investigation into employees.
For example, any decision to dismiss an employee due to alleged assault against a resident must also respect the employee's rights and workplace laws, to avoid any claims of unfair dismissal.
Further, providers must be aware that even if a valid reason exists for terminating an aged care employee, this decision must not be harsh, unjust or unreasonable.
While CCTV evidence may provide crucial evidence on employee behaviour, providers should carefully consider the nature and seriousness of any misconduct before deciding how to proceed.
On the flipside, providers also have a duty to provide a safe workplace for employees. Properly managed CCTV cameras can be a valuable way for aged care employers to monitor risk, respond to work health and safety incidents and help uphold employees' workplace rights to be safe at work.
Policies and procedures
Ultimately, whether an aged care provider can implement CCTV without ethical and legal problems depends on their policies and procedures around surveillance. Providers should have clear, current procedures on:
who can view and access any CCTV data
how CCTV data will be used including whether it can be used for disciplinary or law enforcement purposes
how CCTV matters are communicated to residents
how to achieve resident consent for CCTV in private areas.
Providers should also be aware that many matters regarding CCTV will require a case-by-case approach given this ever-changing area of law and technology.
Most importantly, all employees must be fully trained in CCTV policies. By empowering and educating their workforces, aged care providers can be better placed to use CCTV technology appropriately.
Karl Rozenbergs is a partner at Hall & Wilcox and has been representing various aged care providers for more than 12 years.
This article appears in the current edition of Australian Ageing Agenda magazine.
Subscribe to Australian Ageing Agenda magazine and sign up to the AAA newsletter