In addition to assessing the financial case for new technology, providers need to determine how staff, residents and the organisation will benefit from a proposed deployment, a provider tells Australian Ageing Agenda. 
Rockpool Residential Aged Care in Morayfield, Queensland officially opened its doors to residents in September.
The new development features a range of technologoy including a computerised care system, solar panels, charging stations for electric cars and smart televisions and Wi-Fi for residents to stay connected to family.
Rockpool executive chairman Bill Summers said for every element of technology they implemented, they looked at who benefitted and how.
"We started Rockpool with a vision for trying to set a new path for aged care, focusing on our families as necessary supports for our residents, as opposed to just us looking after the residents," Mr Summers told Australian Ageing Agenda.
Mr Summers is speaking at the upcoming Leading Age Services Australia National Congress about who wins with aged care technology for productivity.
It is important to understand all elements and aspects of any technology being implemented in aged care, said Mr Summers, a former CEO of Domain Principal Group, which changed its name to Opal Aged Care in 2014.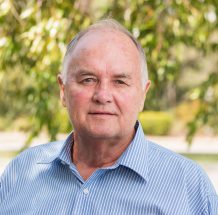 "With every decision you make along these lines, there are winners. I think it's important to work this out, not just blindly go 'that makes economic sense or financial sense', but work out who the winners are of each of those technologies," Mr Summers said.
That includes the cost of the technology and how stakeholders – residents, staff and the organisation – benefit, he said.
Mr Summers used the example of implementing a computerised care system where staff complete progress notes about a resident on a tablet while sitting with them.
"The benefit to the resident is we are spending more time with them instead of at the nurses station making notes later," he said.
"The staff benefit by building a better rapport because they are spending more time with the resident. They get to know their residents better and therefore they can care for them better," Mr Summers said.
The organisation benefits by having a record of all the notes, which are easily retrievable and accessible, he said.
Providers should share the wins they achieve from technology, especially with residents, Mr Summers said.
Technology moving forward
Among futureproofing strategies, Rockpool has installed three electric vehicle chargers at the front of the facility.
"The idea was that the building is going to be here for the next 30 to 40 years and we know that within that timeframe the transition to electric vehicles is going to be profound," Mr Summers said.
"From a corporate point of view, we're saying to the community here, we're looking forward and looking after your needs today as well as tomorrow."
The LASA National Congress takes place at the Adelaide Convention Centre 27-29 October.
Comment below to have your say on this story
Subscribe to Australian Ageing Agenda magazine and sign up to the AAA newsletter