People with mental health issues that affect their ability to participate fully in life will have access to support under the national disability scheme, the federal government has announced.
Minister for Families and Social Services Paul Fletcher and assistant disability services minister Sarah Henderson said the new NDIS psychosocial disability stream would target people with disabilities arising from severe and persistent mental health issues.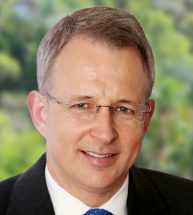 According to Mental Health Australia, psychosocial disability is an internationally recognised term under the UN convention on the rights of persons with disabilities which applies to people who experience impairments related to mental health conditions.
This can include impaired ability to function, think clearly, experience full physical health and manage social and emotional aspects of their lives.
Around 64,000 Australians with psychosocial disability as well as their families and carers would benefit from the new stream, which includes the employment of specialist staff, and a focus on recovery-based planning and episodic needs, Mr Fletcher said.
He said the measure involved reforming the participant pathways through which people engage with the NDIS.
Mr Fletcher said the decision to introduce the new stream came after recommendations by Mental Health Australia and consultation with families, carers, advocates and health providers.
He said the NDIS was growing rapidly with more than 200,00 participants,  and funding would be scaled up to around $22 million a year over the next decade.
"What we need to do is make sure that those who are eligible for coverage within the scheme are given the support that they need, and that's why this new pathway and this new focus on psycho-social disability is very important," he told Sky News on Wednesday.
Disability Advocacy Alliance convener Serena Ovens welcomed the announcement, saying people with psychosocial disability were the last of the disability groups to be rolled into the NDIS.
"It's a good thing that they are changing the way they look at what is in the NDIS," she told Community Care Review.
"The biggest issue for people with psychosocial disability is that they might be quite well at times and quite ill at others, and the NDIS wasn't set up to understand how they would deal with people that are moving in and out of the scheme."
Mental Health Australia CEO Frank Quinlan said the organisation would continue to work with the NDIS agency to design and implement the stream.
"We're pleased the NDIA and Government is listening to the concerns of NDIS participants and their carers, and will be investing in improving the experience of people with mental health issues under the NDIS," he said.
You can access Mental Health Australia's the NDIS Psychosocial Pathway Stream Report here.
The announcement coincides with World Mental Health Day.
Subscribe to Community Care Review